Once we were  using crayon resist for passing secret messages. Then somehow it got stopped. Though watercolor is our favorite medium, we did not use watercolor for long time until recently. When my daughter created secrete birthday message for her father recently, she got hooked again. We took crayon resist to the next level by using it to draw a picture rather than only message.  This is the first time we used wet on wet technique and salt in our process. I hope this simple watercolor flowers tutorial will motivate you to try watercolor flowers!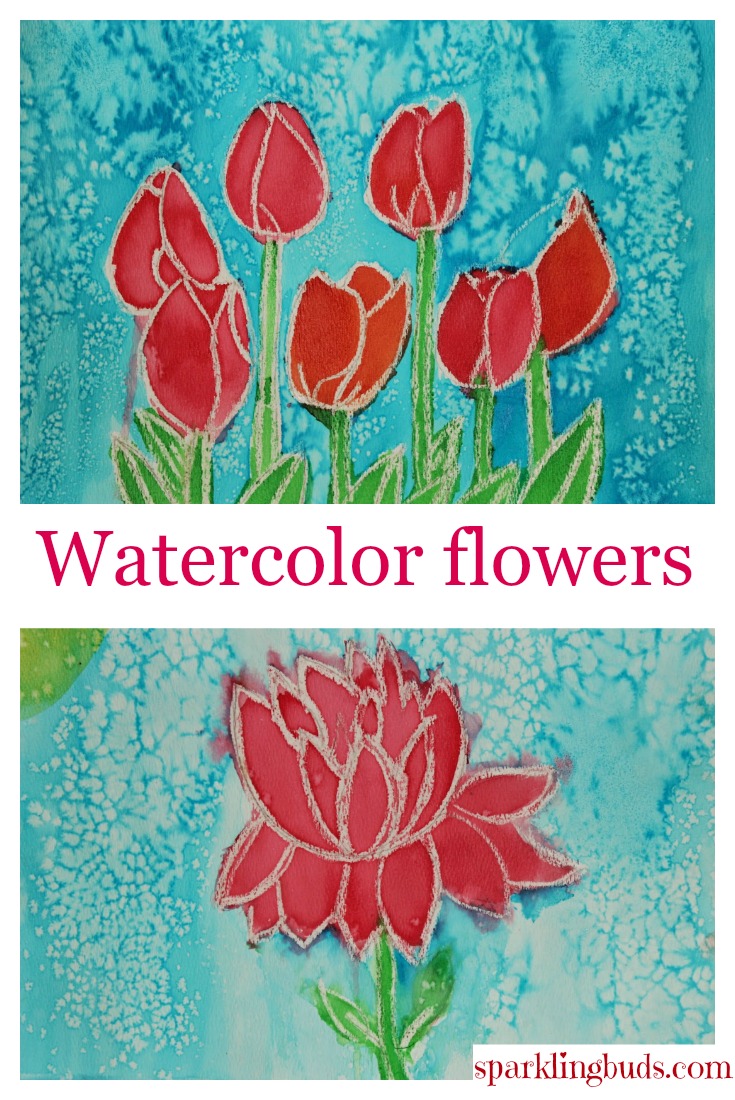 Affiliation links are used. Thanks for your support!
Materials needed:

1. Watercolor paper
2.Crayola Watercolors
3. Paint brush
4. Salt
5. White crayon
6. Pencil
Method
We drew flowers with pencil in the watercolor paper. I chose to draw tulips and my daughter chose lotus. After drawing with pencil, we traced the picture with white crayon.  Since the white crayon was not visible at this point, my daughter was little concerned whether we traced her picture completely.
We started painting the background first. We applied a lot of water to the background with a paint brush. I could even see puddles at some places. Removed excess water with the kitchen towel. Touched the paint with little water in the brush and applied on the paper. The paint spread beautifully because of the water in the paper. Sprinkled little salt on the background. It was like a magic to see how salt acted on watercolor! My daughter got little excited that she kept on adding salt to both of our artworks.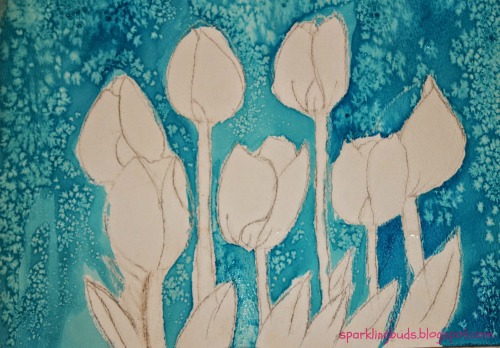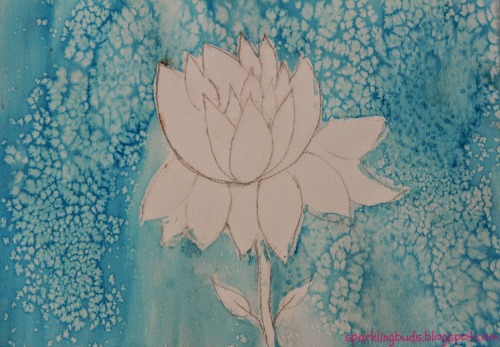 We waited for the background to dry completely. Applied water to the picture and painted with watercolor. The white crayon popped up like another magic. Voila! Our beautiful artworks were created.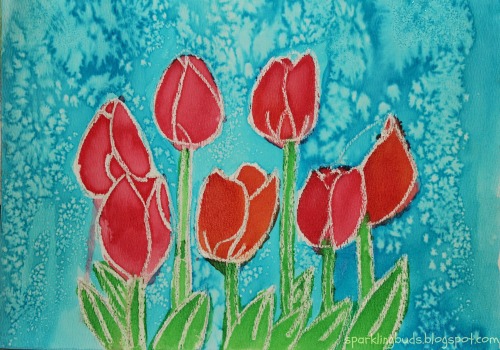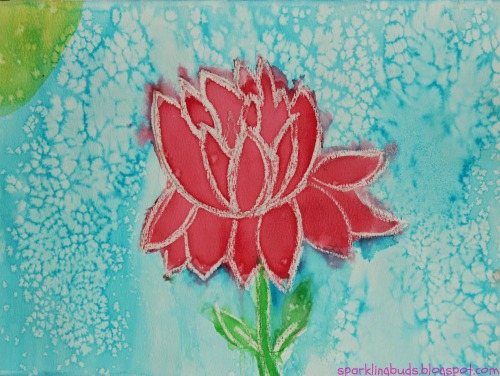 As I said, we tried wet on wet and salt for the first time. Loved both! Watercolor always gives beautiful result and we got this time too.
Daughter was very proud of her work. The paintings will surely brighten up our space for Spring.
Thanks for reading the post. Hope you enjoyed. You may be interested in our other painting ideas.
Please feel free to pin the following image.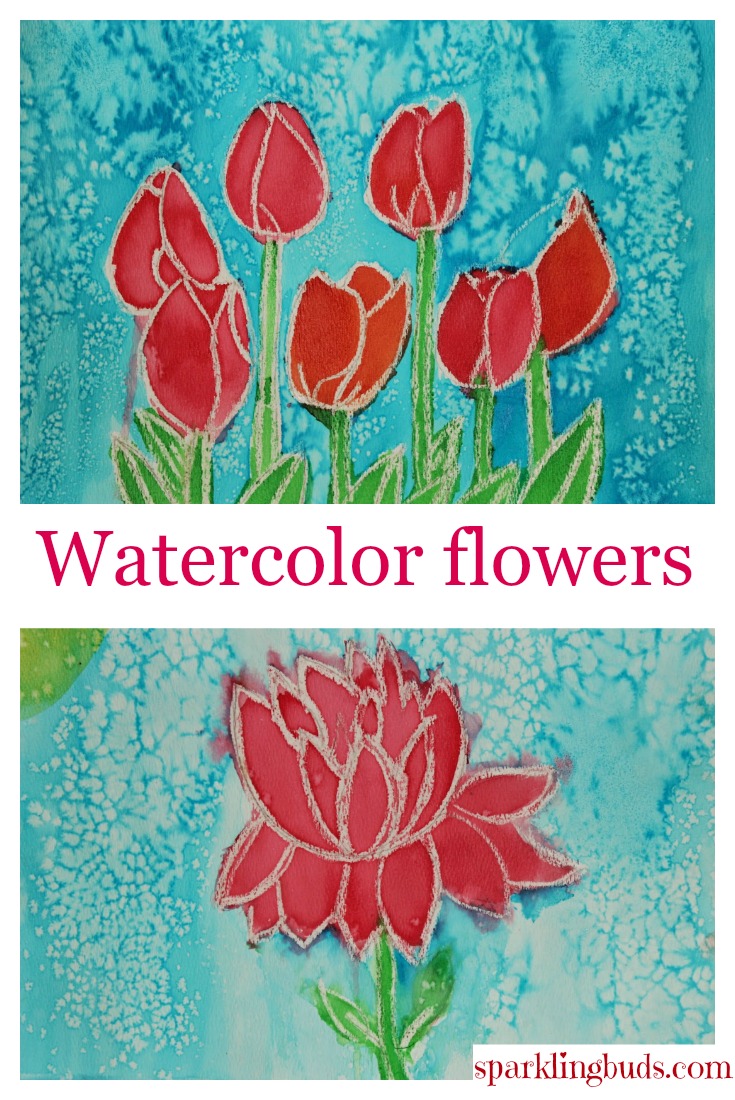 If you found this post useful, pin it or share it. It will keep me motivated. Thank you!