Long time readers might know that we love to paint with watercolors. I have already shared our watercolor painting ideas like crayon resist watercolors tulip and glue hearts. These ideas are simple enough for preschoolers and easy to set up too. This time we had created positive and negative watercolor bunnies for Easter.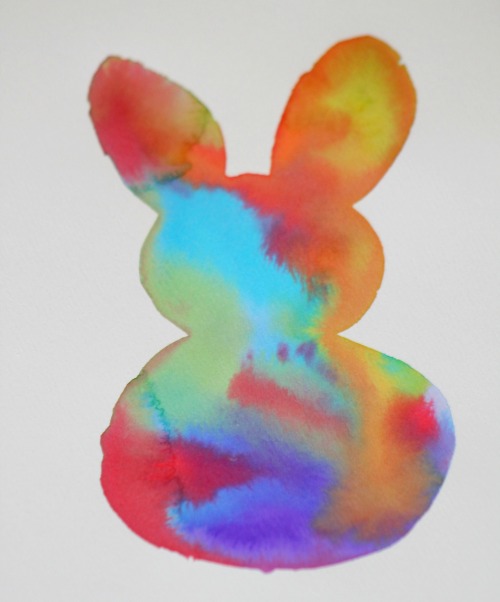 Watercolor painting ideas!
Affiliation links are used in the post.
Materials required for these bunny paintings:
Contact paper
Watercolor paper
Liquid watercolors
Scissors
Markers
Bunny template (optional)
Method for these watercolor paintings:
Cut the contact paper  as the same size of the watercolor paper.
Draw a bunny outline at the back of the contact paper. You can use templates available over the internet.  I hand drew it.
Cut out the inside portion of the bunny. I poked a hole on the outline of the bunny and cut along the outline.
Remove the backing of the contact paper and paste the bunny on the watercolor paper.
Paste the contact paper with bunny hole on another water color paper.
Paint both papers with liquid watercolors. The contact paper will resist the paint. 
We literally poured paint over the wet paper rather than applying paint with brush. It was  fun to watch flowing and mixing paints. 
Let both the paintings dry completely.
Remove the contact paper to see the beautiful positive and negative bunny paintings.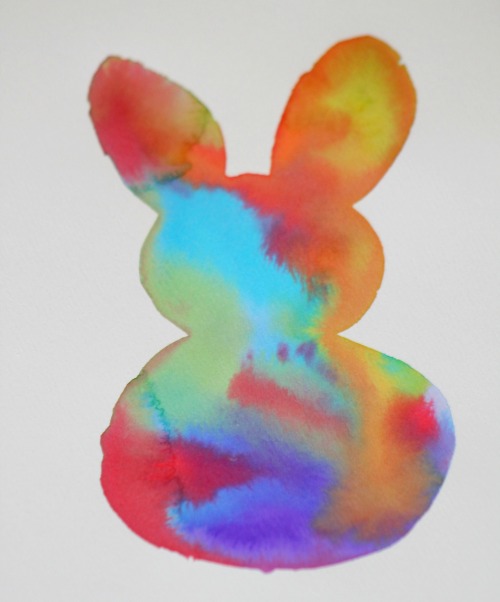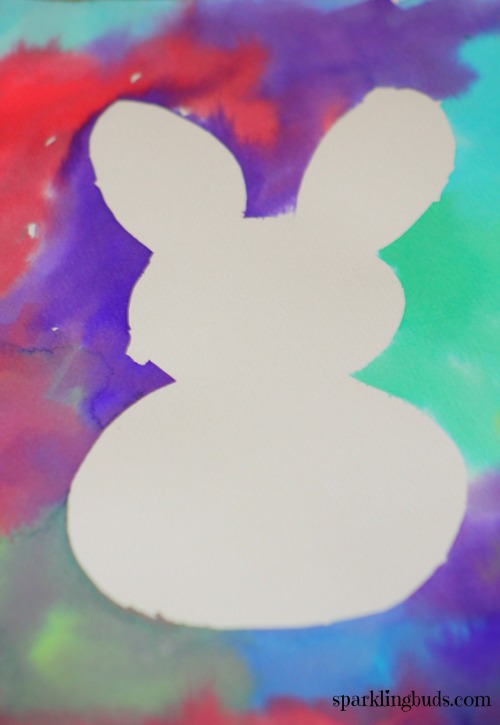 So, what did you create with your kids this week?
You may be interested in our other watercolor painting ideas. Please click the link below to read about them.
Please feel free to pin the following image: