Rubber band helps kids to improve their hand strength. It also helps in developing their fine motor skills. We had used rubber bands in our homemade geo board. Now, we played with rubber bands and Easter egg. These preschool rubber band activities are simple to set up which is definitely a bonus.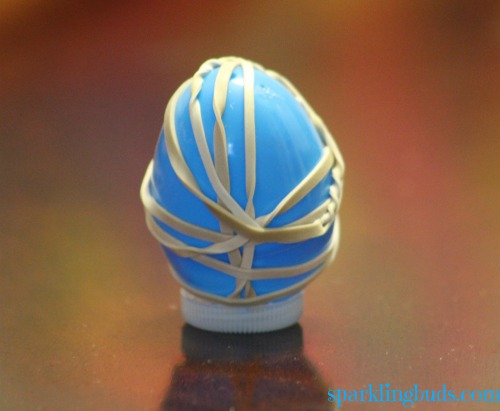 Preschool rubber band activities!
Materials needed to set up this fine motor activity:
Rubber bands – from office supply
Plastic Easter egg
Hot glue gun (optional)
Glue sticks (optional)
Method:
It is one of the on the fly set up activities which we all need to "babysit" the kiddos when we are busy.
I closed the opening in the plastic Easter egg with the hot glue gun. It added a bit of stability to the egg and also the egg did not crack when my preschooler was pressing too hard to wrap the rubber bands.
The idea of the activity is to wrap the rubber bands on the plastic egg. It was self explanatory for her. She was concentrating so hard so wrap the rubber bands around the egg.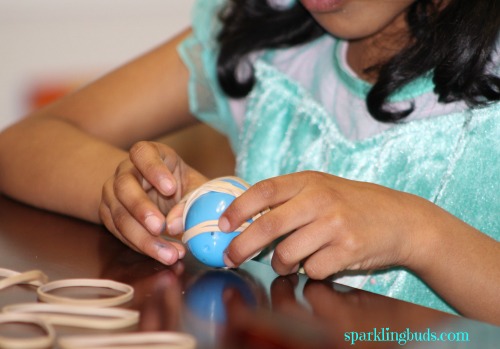 Some rubber bands needed a second wrap which was tricky for her. However she  managed to wrap some of them. And some rubber bands were flying around which made the activity more interesting for her.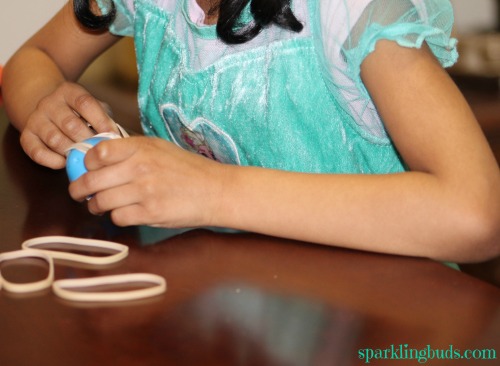 At the end we had an Easter egg decorated with rubber bands which was obviously re-usable.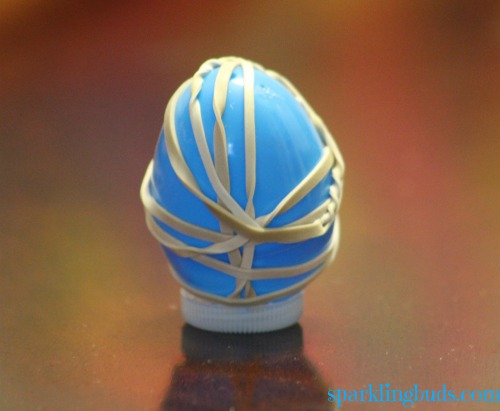 It is one of the simple activities to set up. You can replace Easter egg with soup cans or toilet rolls. A great activity to develop fine motor skills.
Like any other activity, supervise the child especially if the child has the habit of keeping things at mouth.
You may be interested in other simple fine motor activities. Click the pictures below to read about them.
Pin this image for later: