Buttons are very versatile. They can be used for math, language, art, crafts etc. This post is about creating carrot with buttons. This buttons craft idea is super simple to set up and make!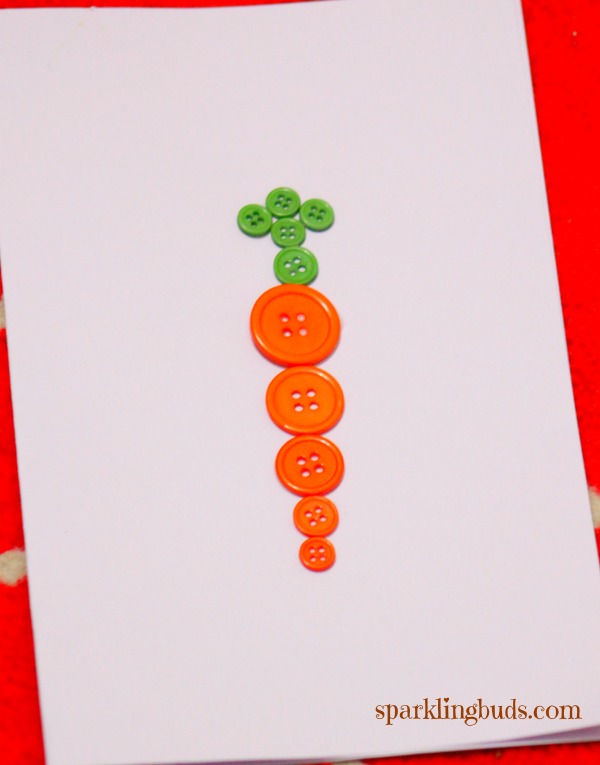 Buttons craft idea!
Affiliate links are used in the post
Materials needed to create button carrot:
Buttons
Card stock
Tacky glue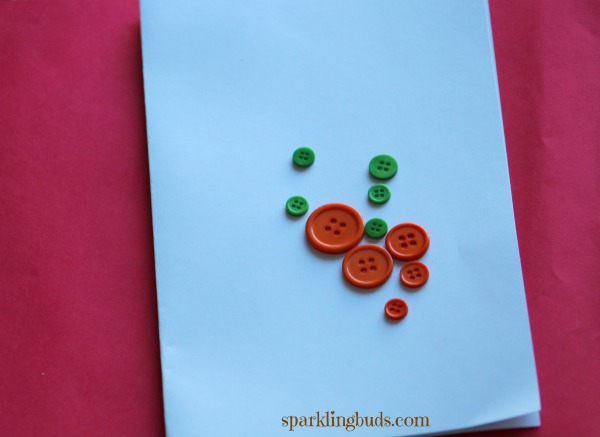 The materials list is very short which is sweet

Method:
I let my preschooler pick orange and green buttons in various sizes. It was a very fun activity for her. My daughter spent quite few minutes selecting the buttons. She was very serious about that. As you might know, she was sorting the buttons.
I asked her to arrange orange buttons in the order of the big to small in a sheet of paper. This step is good for visual discrimination.
We pasted them in the same order in another piece of paper with tacky glue. Normal school glue can be used too.
Then we pasted the green buttons on the top of the orange buttons to make the stem.
Isn't a simple craft with many learning activities?
The following ideas may interest you. Click on the pictures below to read about them.
Please feel free to pin the following image: