I  like to sneak in some learning into our activities whenever possible. We made a yarn heart which gives a good workout on fine motor skills. I made it a sight word activity for my preschooler to make it a valentines day literacy activity. You can just make the yarn heart which is suitable for all ages.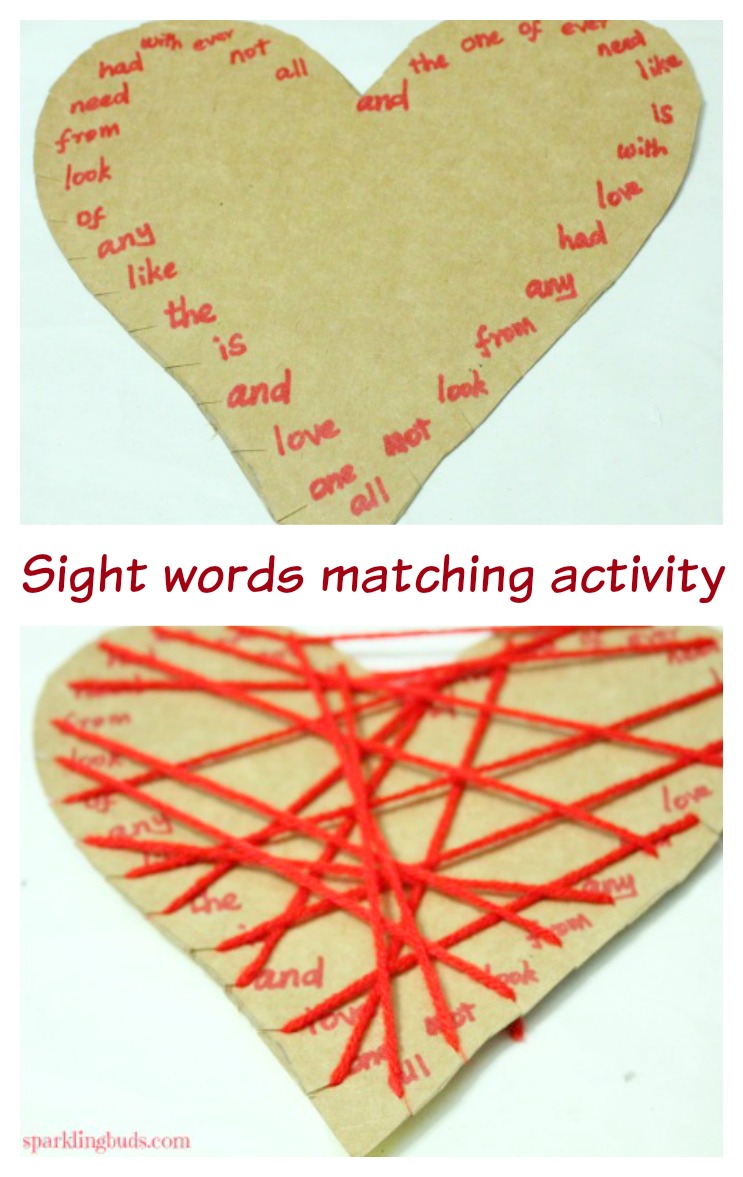 Valentines day literacy activity!
Materials needed to make this Valentines day literacy activity:
Cardboard – We need empty cereal box
Yarn
Marker
Tape
Method:
I cut out a heart shape from an empty cereal box. Made 1/2 inch slits on the sides of the cardboard heart.
I wrote the words my daughter has to practice with a marker near the slits.  I wrote the same words twice, once on each side of the heart so that my daughter could match them.
Attached the tape to the back of the heart.
My daughter brought the yarn to the front side of the heart through a slit and read the word written next to the slit. Matched the word  by  pushing the yarn through the slit next to the matching word written on the opposite side of the heart.
She brought the yarn again to the front side of the heart through the next slit.
She repeated the  process for all the words written in the heart. Once all the words were completed, I cut out the yarn from the bundle and attached the end of the yarn to the back of the heart with a piece of tape.
My daughter had difficulty pulling the yarn through the slits. Also, the words were getting covered with yarn, so she had to lift the yarn to read the words. I need to slightly change the position of the words. Do you have any suggestions?
You may be interested in our other valentine's day preschool activities:
Please feel to pin the following image: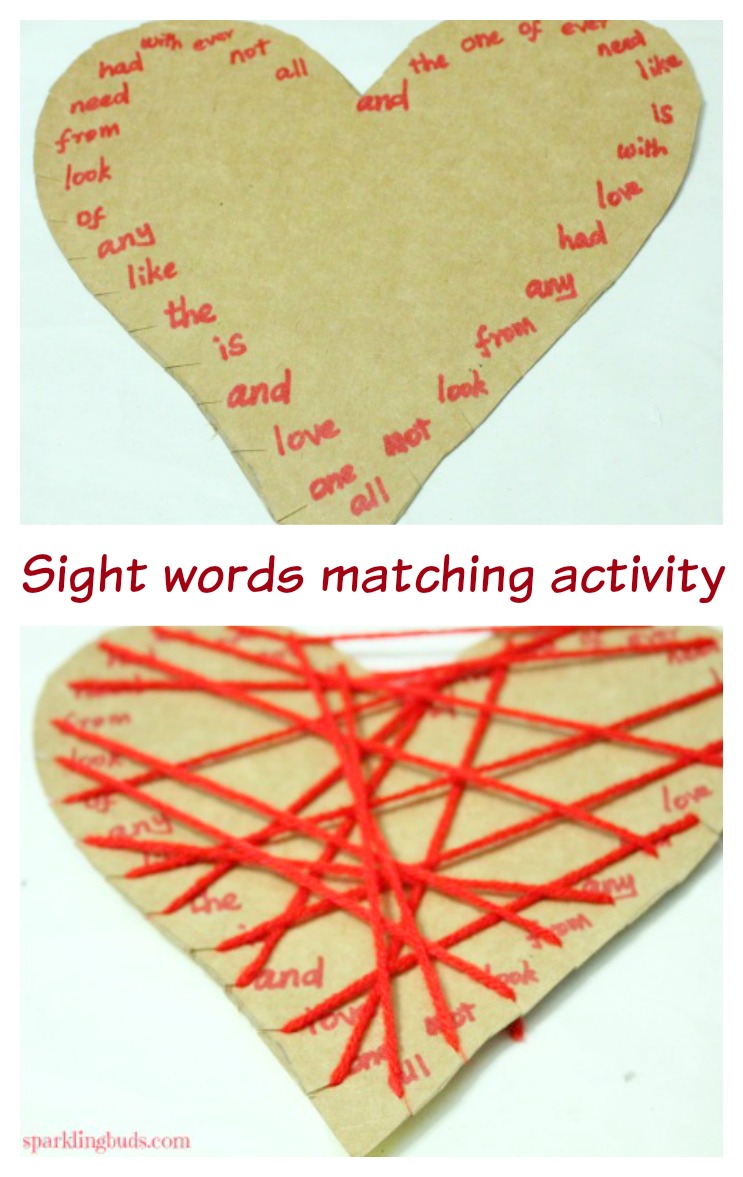 Thanks for reading. Hope you enjoyed reading it. If you found this post useful, pin it or share it. It will keep me motivated. Thank you!