Today's post is about a very simple penguin craft. Most of the preschool kids I know love to cut. My daughter is one among them. So we made this penguin craft to encourage her interest to cut. Scissors help fine motor skills too.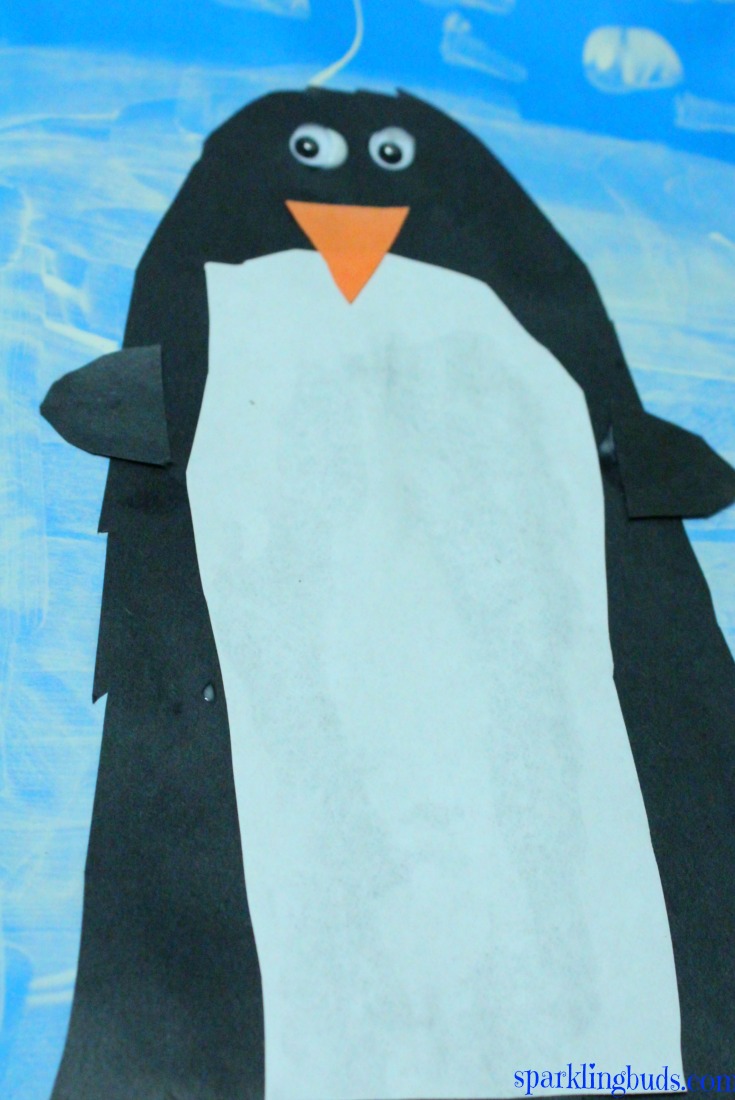 Affiliation links are used in the post
Materials required to make this penguin craft:
White tempera paint
Neenah Color paper
Black and Orange construction papers
Child safe scissors
School glue
Googly eyes
Paint brush
White printer paper
Method:
1. Paint the blue color paper
with white tempera paint
using a paint brush. We painted 3/4 of the paper. It is the background of the penguin.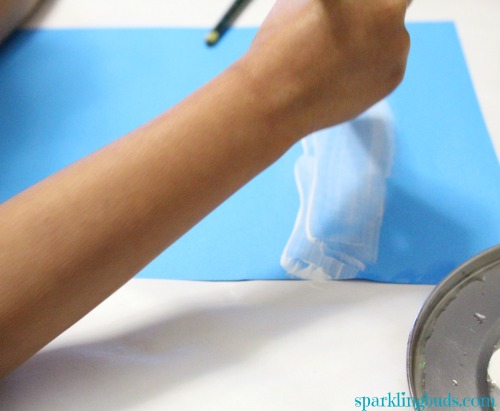 2. Let the background dry. Meanwhile, draw an inverted "U" in the black construction paper. Draw another inverted "U" shape in the white printer paper slightly smaller than the one drawn in the black paper.
3. Draw two small "U" shapes in black construction paper for hands.
4. Draw a triangle in orange construction paper for the nose.
5. My preschooler cut out all the shapes using the child safe scissors
.
6. Now start pasting the cut out parts with school glue. First paste the black construction paper in the painted background. Then paste the white printer paper on the black paper.
7. Paste hands and nose.
8. Attach the googly eyes
.
The penguin craft is done! It is pretty simple but my daughter enjoyed creating it as it involved cutting and pasting.
You may be interested in other preschool winter activities: Click on the below pictures to read about them!
Please feel free to pin the following image: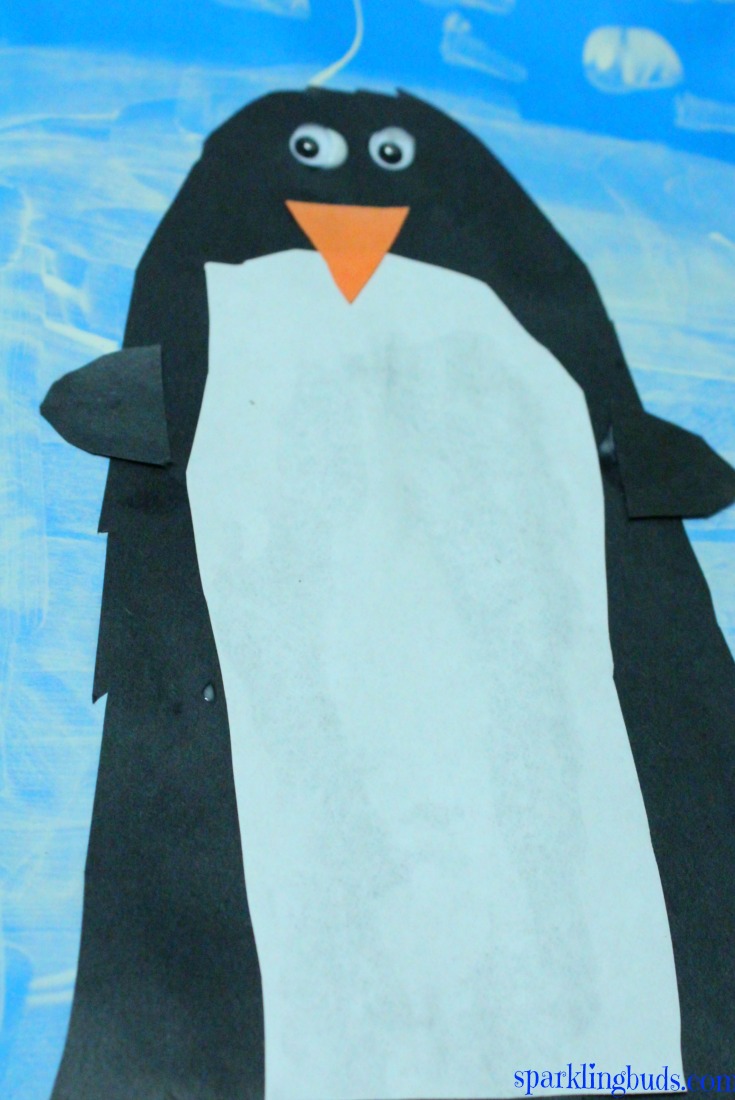 Thanks for reading. Hope you enjoyed reading it. If you found this post useful, pin it or share it. It will keep me motivated. Thank you!