My preschooler loves to paint. Painting works best as a transitional activity for her when she returns from preschool. Usually I set up a simple painting activity when she is at Preschool. I had set up this bell painting activity as a simple transitional activity but she loved to the core. She was repeating multiple times. Bell painting is similar to the classic marble painting but I added a Magnet to give a different experience.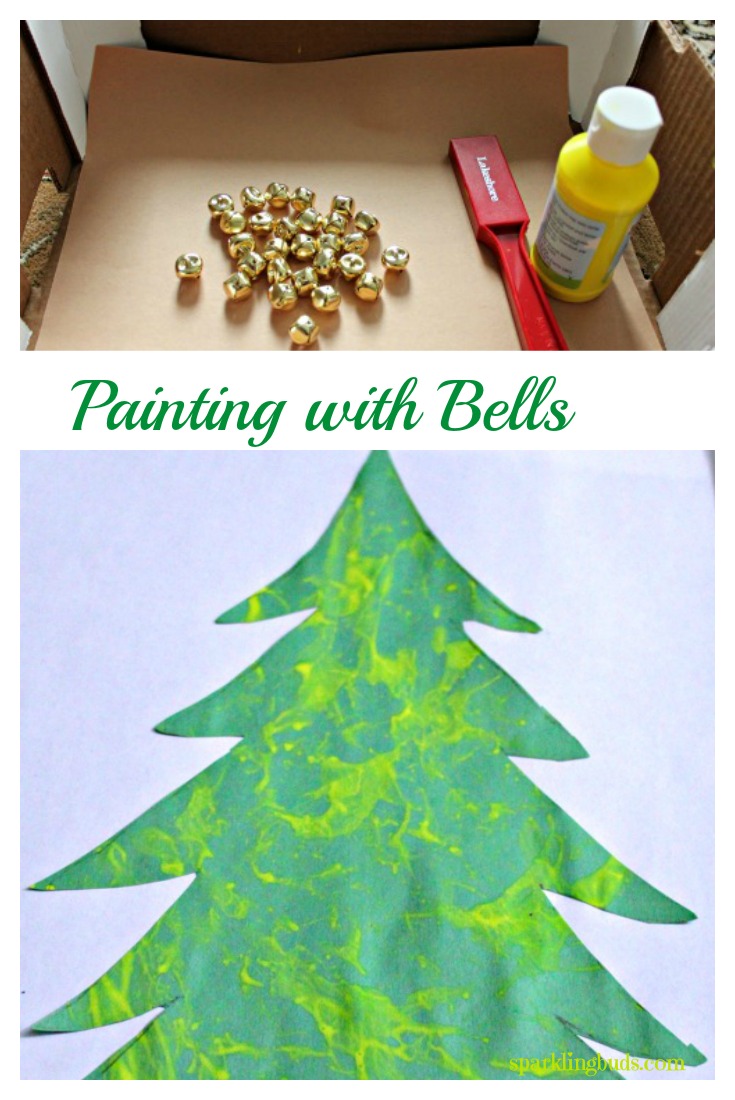 Materials
1. Christmas Bells
2. Washable Tempera paint
3. Construction Paper
4. Magnet
5. A cardboard box (Any produce box – I used the box that came with Mangoes)
6. Scissors (Optional)
7. Printer paper (Optional)
8. Pencil (Optional)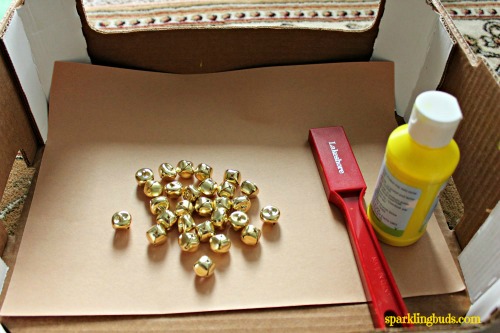 Method : 
1. Place the construction paper in the cardboard box.
2. Roll the bell in the tempera paint and place it on the paper.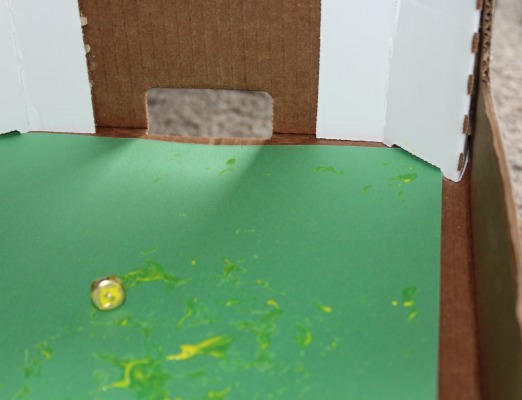 Sorry for this blurry half picture. My daughter needed help to hold the box. So the picture was clicked with one hand.
3. Move the paint dipped bell using the magnet to paint the paper. As the magnet will attract the bell if both are in direct contact, move the magnet at the bottom of the box  just enough to roll the bell.  To be more specific, the bell is inside the box and the magnet is moved from outside (from the bottom of the box).
4. Let the paint dry. I drew a Christmas tree with pencil and cut it out. Glued to a white printer paper.
I had to hold the box for my daughter. She moved the magnet to paint. Next time I will repeat this using a paper plate which I believe my daughter can handle.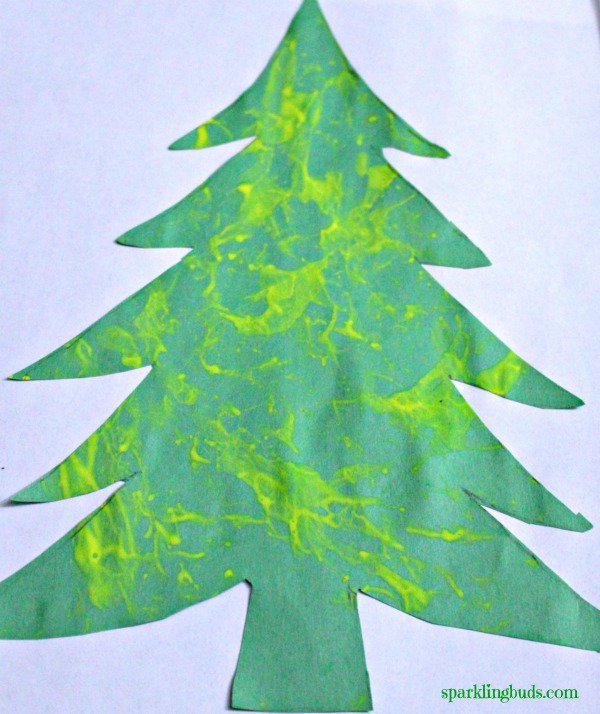 Variations :
1. As I said, my daughter had problem holding the box and moving the magnet. I should have used paper plate instead of box.
2. Instead of the magnet, the box can be moved slowly to get a similar effect.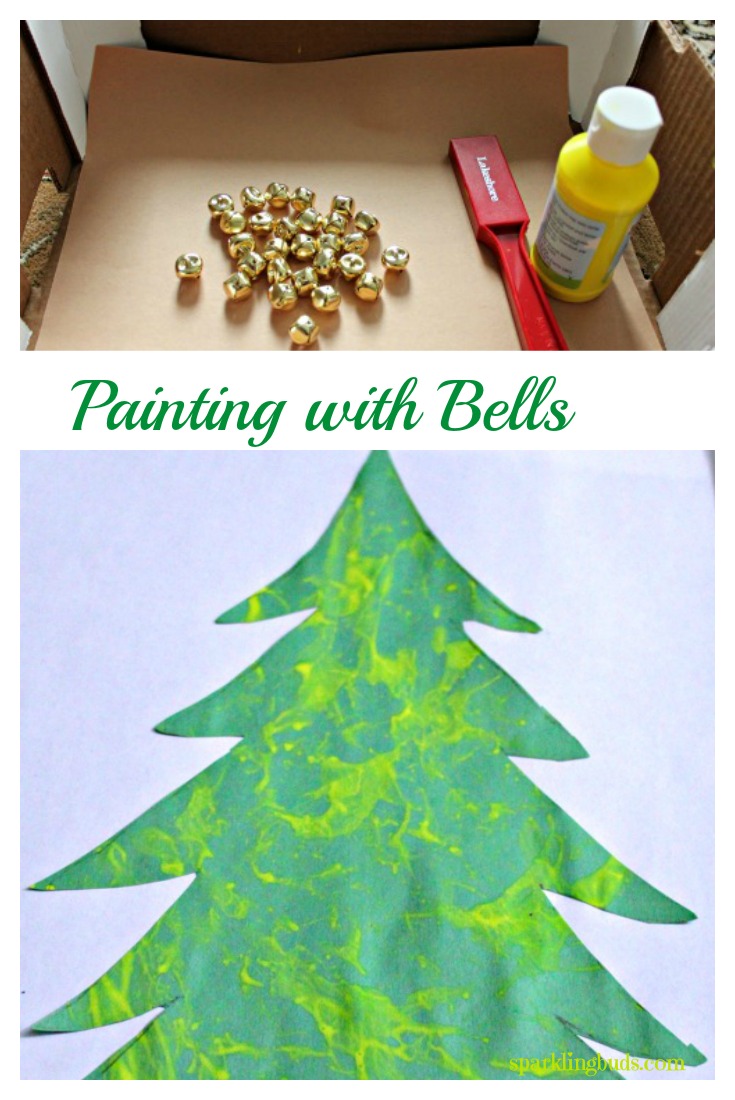 Thanks for reading. Hope you enjoyed reading it. If you found this post useful, pin it or share it. It will keep me motivated. Thank you!