As this week is the teacher appreciation week, a group of bloggers are honoring teachers who make difference in everyone's life.
My eight year old has written a letter to her teacher! She spent a lot of time designing the letter, writing a rough draft, correcting it and writing the final version. I am so proud of her. I am thankful to all the teachers who taught her to do all these things.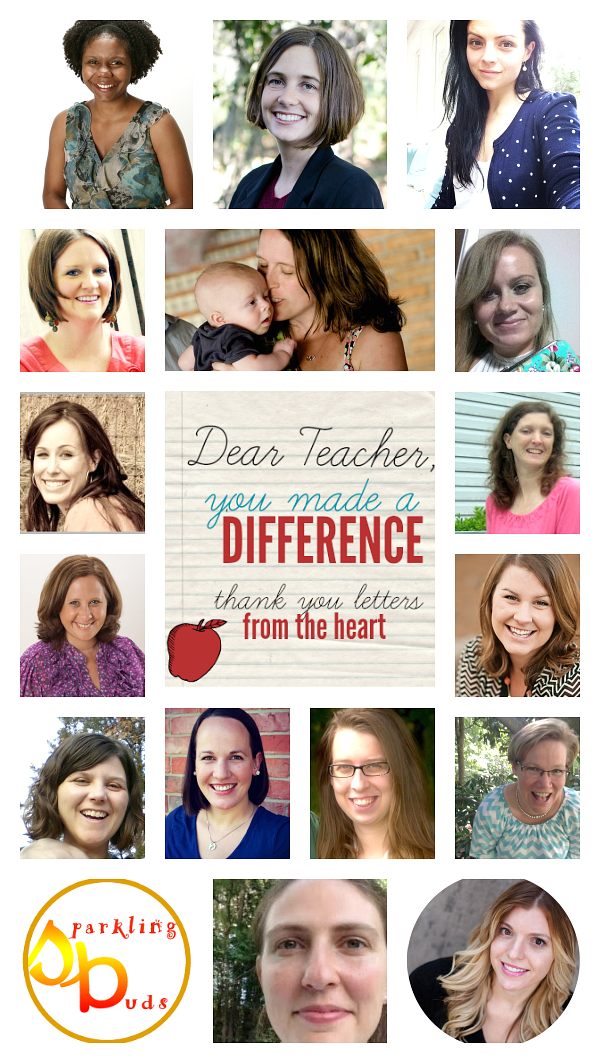 This is the letter my daughter has written to her teacher!
Dear Mrs.Ratto,
                        You are the best teach any third-grade student could ever wish for. Your kindness is beyond any words. My favorite thing when you teach is when you give out smart tickets. I also like it when you call up people do proof drawings and other stuff on the board. Even though Sneaky only came to my desk two times so far, I like it when he comes to everyone's desk. I also like the way you tell stories about your wonderful family including your cute dogs. Again you're the best 3rd grade teacher any student could wish for.
                                                                                                                                                                                                     Love,
                                                                                                                                                                                                     D.
Sneaky is a soft toy which lands on the kid's desk when they do something extraordinary!
To make the card, she took two construction papers and folded them in half. She glued one half together.
She had decorated the front page of the letter with foam letters and the back side with washi tape. The letter was written inside the fold accompanied by marker and glitter glue drawings.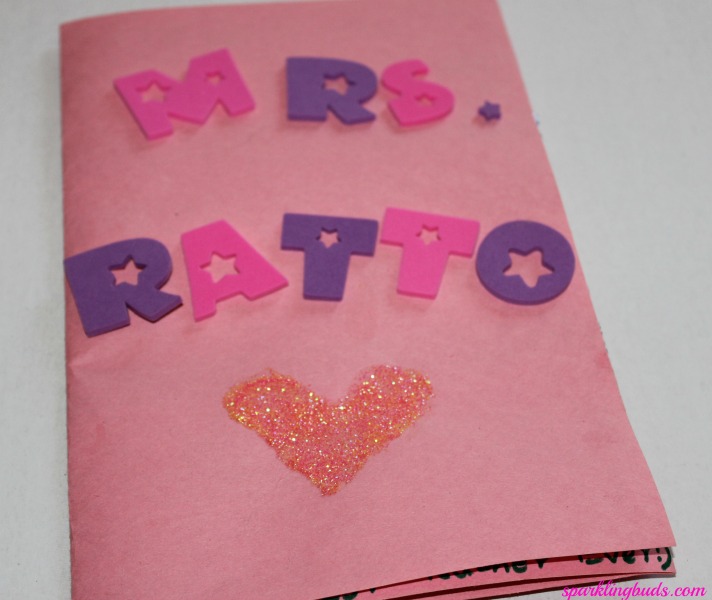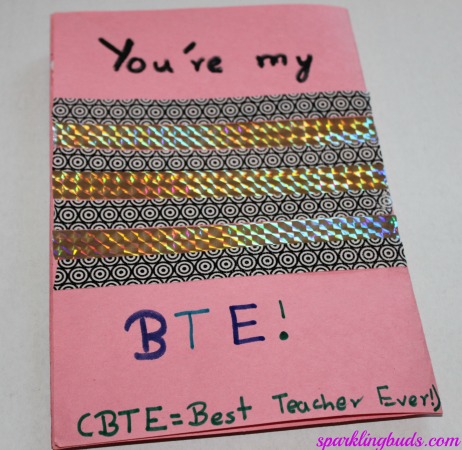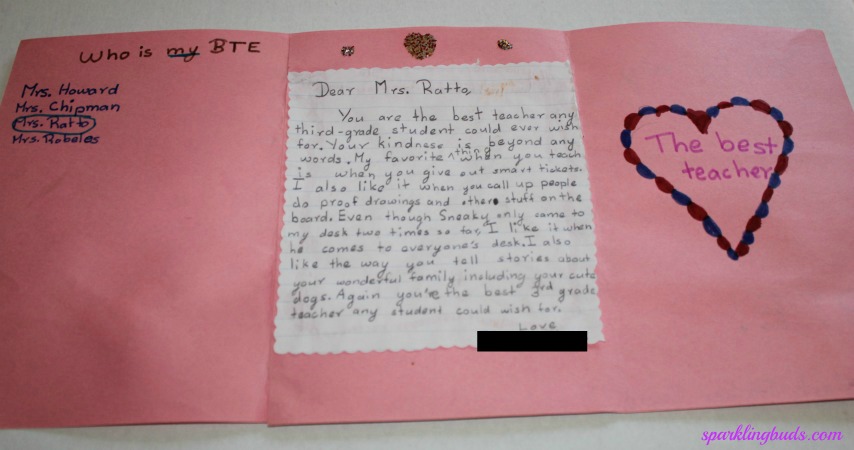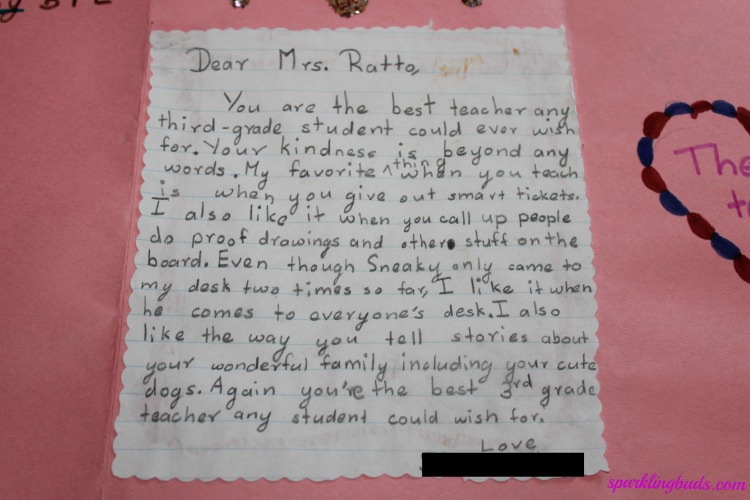 Thanks to all hard working teachers! Check out how other bloggers appreciate their teachers!
Thank You, Madame Obadia by No Time For Flash Cards
Thank You, Miss Swett by Carrots Are Orange
Thank You, Mr.Blanchard by Not Just Cute
Thank You Mrs.Goetz by Thriving Stem
Thank You, Mrs.Ulrich by JDaniel 4's Mom
Thank You, Ms.Austin by MultitaskingMaven
Thank You, Mr.Spencer by Education To The Core
Thank You, Mrs.Anderson by Mac-N-Taters
Thank You, Mrs.O'Neill by Encourage Play
Thank You, Mrs.Fox by Simply Kinder
Thank You, Third Grade Team by The Educators Spin On It
Thank You, Mrs.Johnson by Mrs.Jones Creation Station
Thank You, Mrs.Powell by elemenopkids
Thank You, Mr. Brant by Bare Feet On The Dashboard
Thank You, Ms.Barry by Inspiration Laboratories
Thank You, Mr.Rouland by Clever Classroom