My eight year old got interested into doodling after she did her
first simple doodling project.
 As she wanted to doodle again, we made doodled shamrock.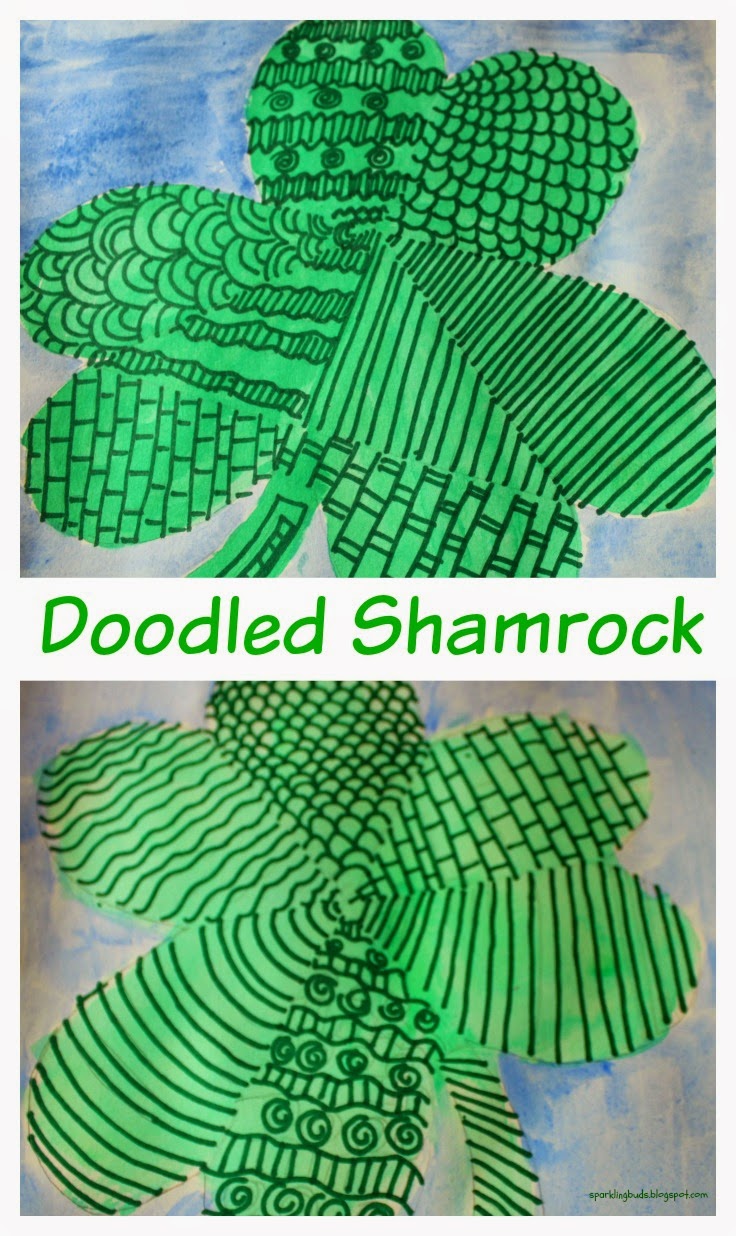 Materials needed : (affiliation link)
1.
Water color paper
2.
Watercolor paint
3. Green Sharpie
4. Pencil
Method : 
My daughter  traced a shamrock with pencil. She drew three lines inside the shamrock separating the petals and then different design in each petal.  As she did not want to mess up, she did everything with pencil initially.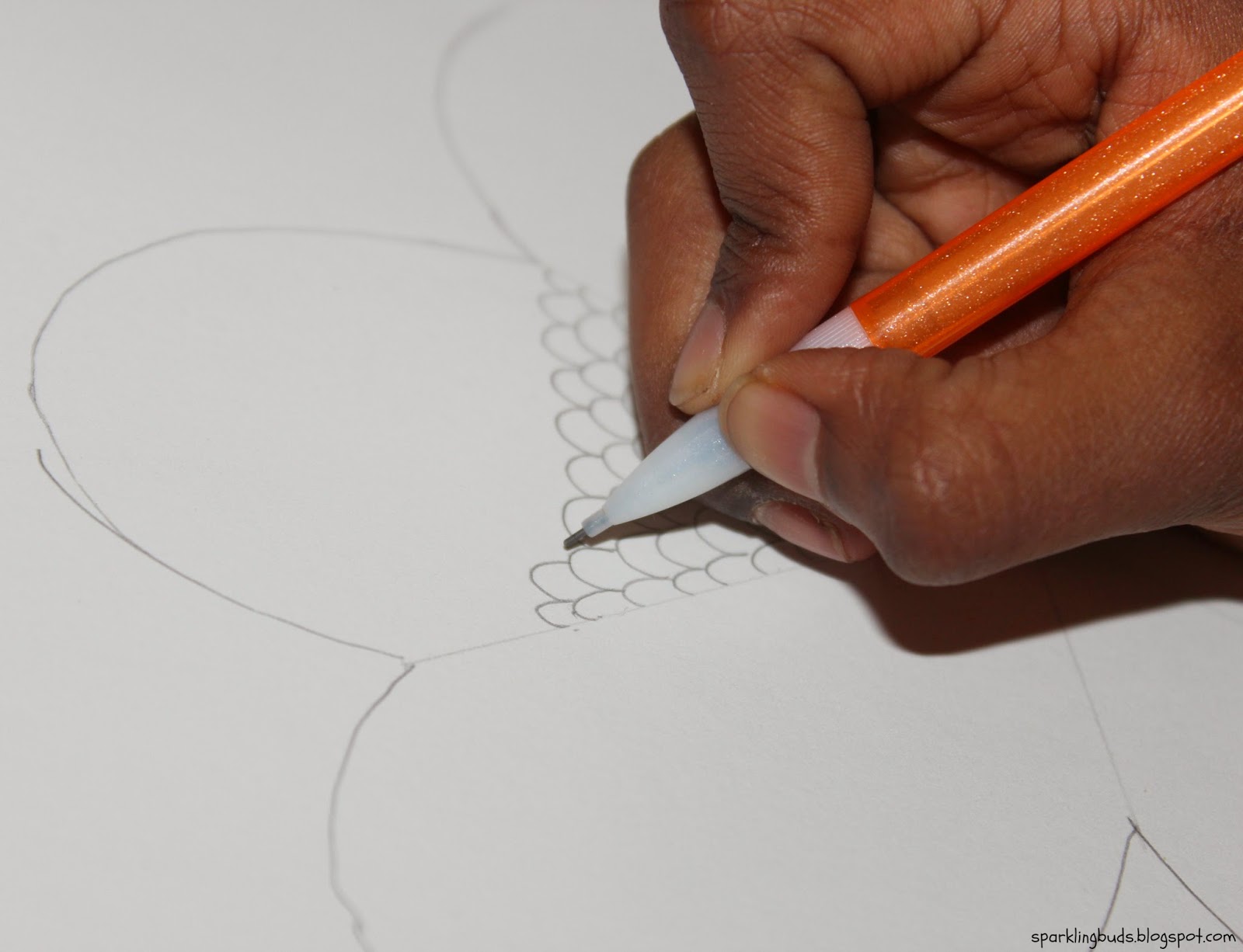 Once she was satisfied with her pencil doodles, she traced everything with green sharpie.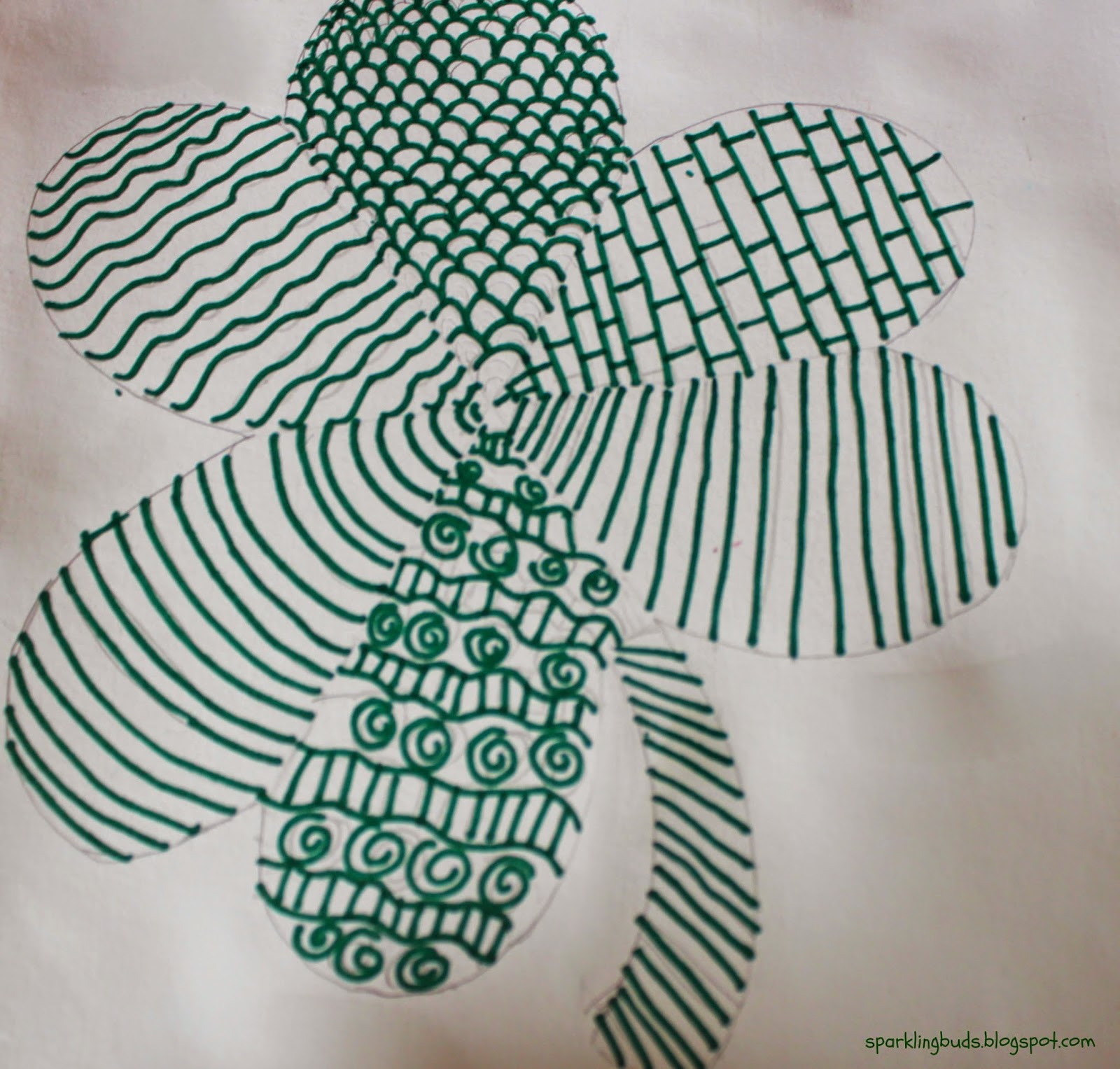 She applied a thin coat of blue watercolor outside the shamrock and green watercolor inside the shamrock.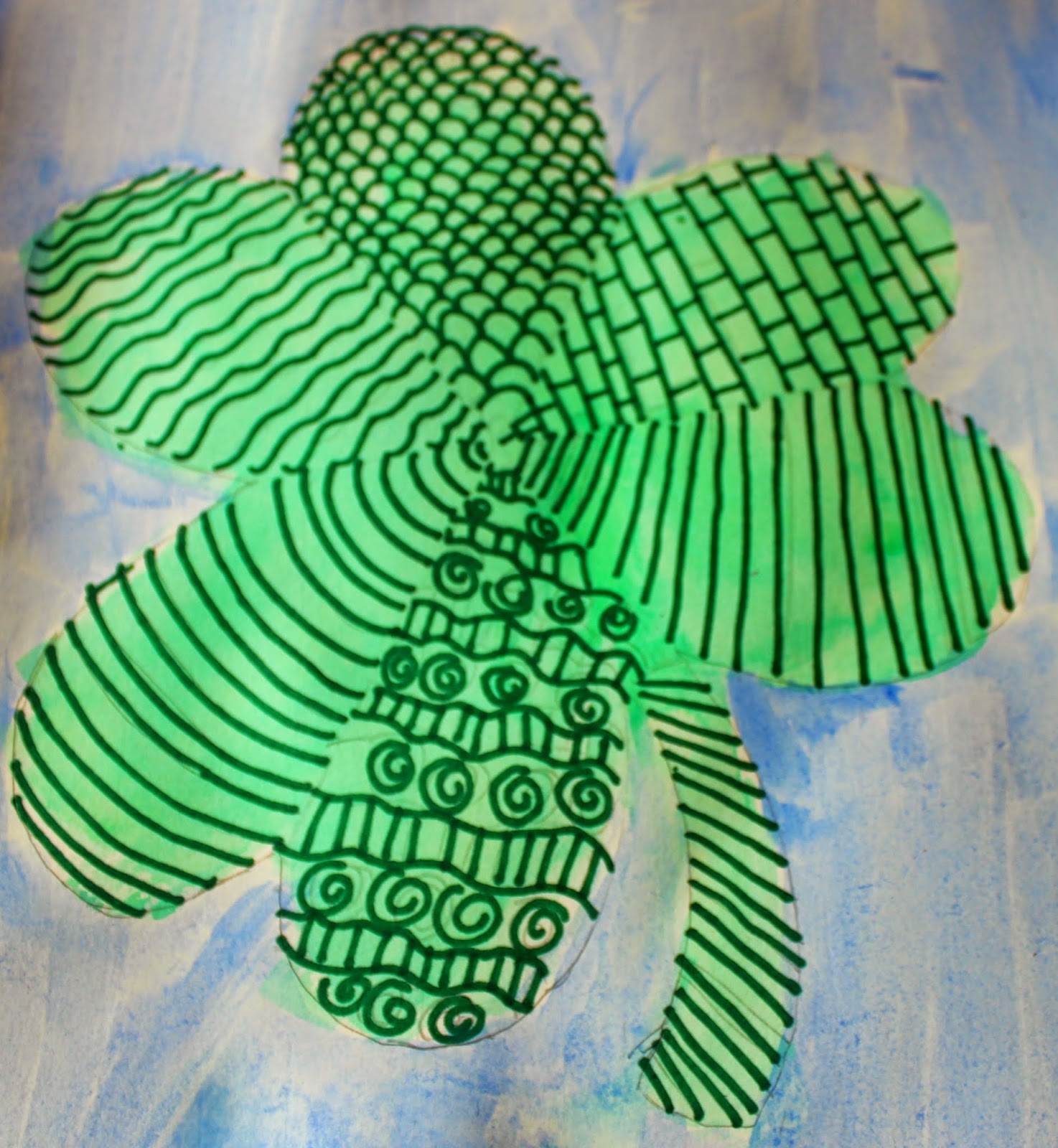 I made half of the following one and she completed it.
 Thanks for reading the post. Hope you enjoyed reading it. You may be interested in other St.Patrick's day activities like
Please feel free to pin the following image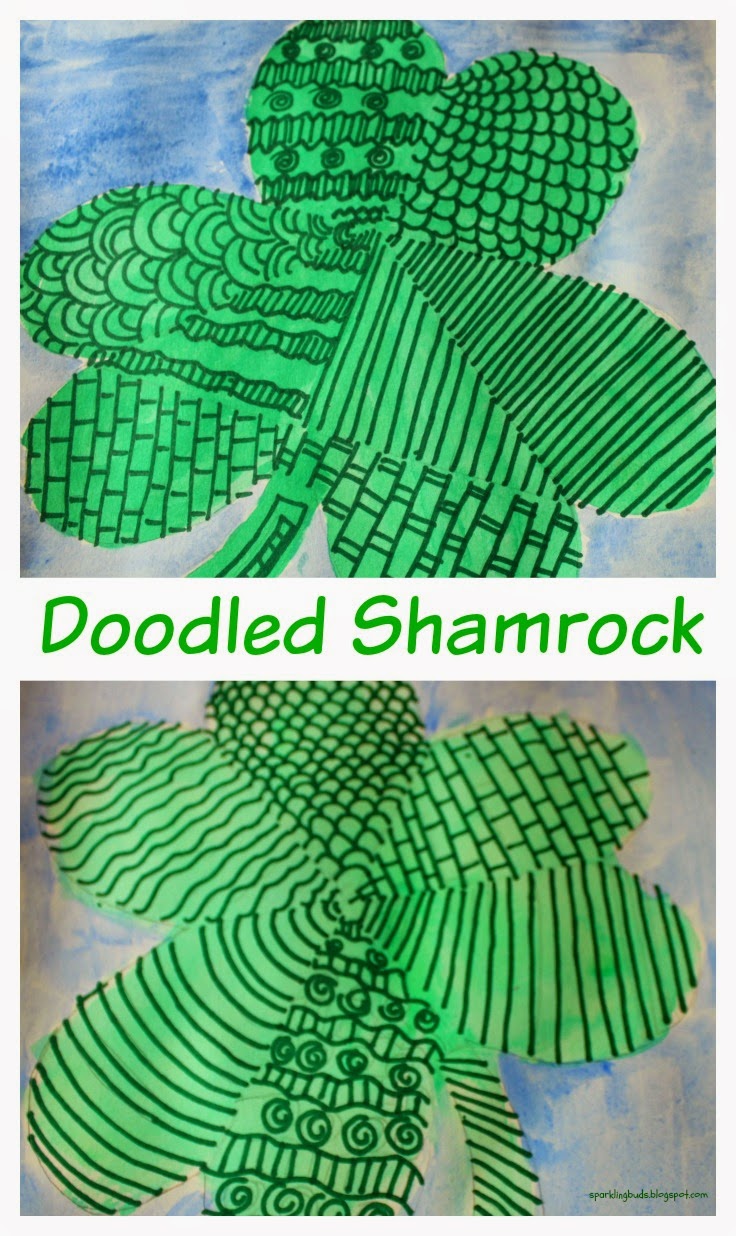 If you found this post useful, pin it or share it! It will keep me motivated. Thank you!