Kids are at spring break. My preschooler needs to do an art project every single day. Today I set up a simple painting activity that is perfect for spring. It is a very simple painting idea – a caterpillar painting done using a stainless steel kitchen scrubber pad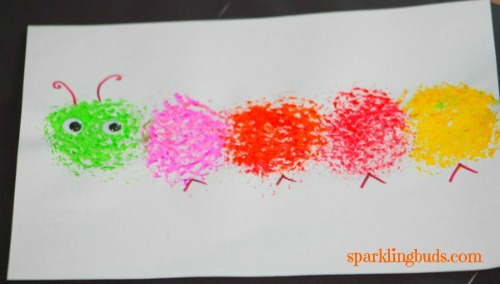 Simple painting idea!
Affiliation links are used in the post.
Materials needed for caterpillar painting:
Printer paper
Washable tempera paints
Stainless steel scrubbers
Marker
Googly eyes
School glue
Method:
Pour tempera paints in a wide pan.
Dip the kitchen scrubbing pad on the paint and dab on the paper.
Maintain the circular shape while dabbing on the paper. 
Use a different color for the next circle.
Let the painting dry  completely.
Add the googly eyes with school glue.
Draw antenna and legs using a marker.
The simple caterpillar painting is done! Have you tried painting without a paint brush?
You may be interested in our other painting ideas made with kitchen scrubbing pad. Please click the pictures below to read about them.
Please feel free to pin the following image: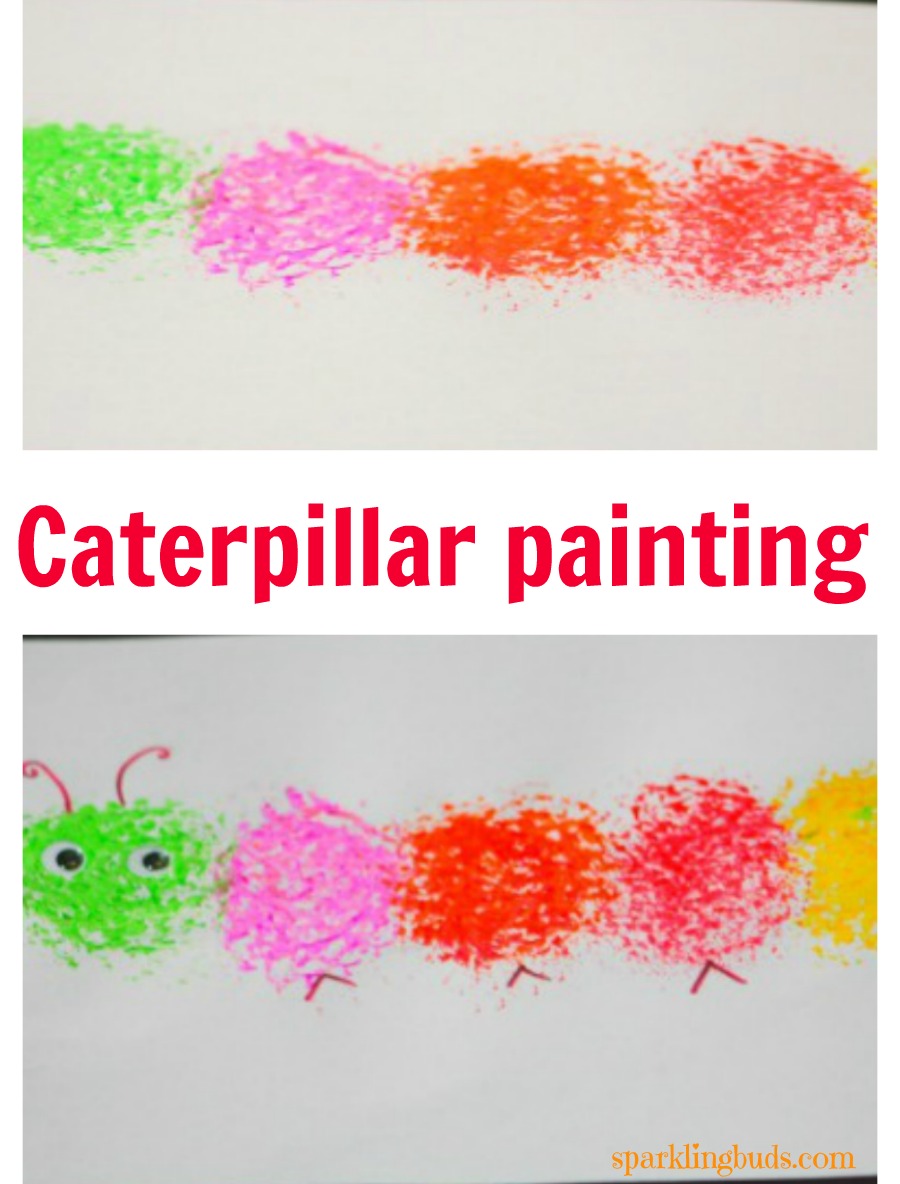 Thanks for reading. Hope you enjoyed reading it. If you found this post useful, pin it or share it. It will keep me motivated. Thank you!