Today's post is about a collection 20 flower crafts ideas for kids. I need not mention that these flower ideas are easy to set up and simple to do.  These ideas are perfect for kids to make during spring break or summer vacation. The collection covers from painting flowers to creating 3D flowers.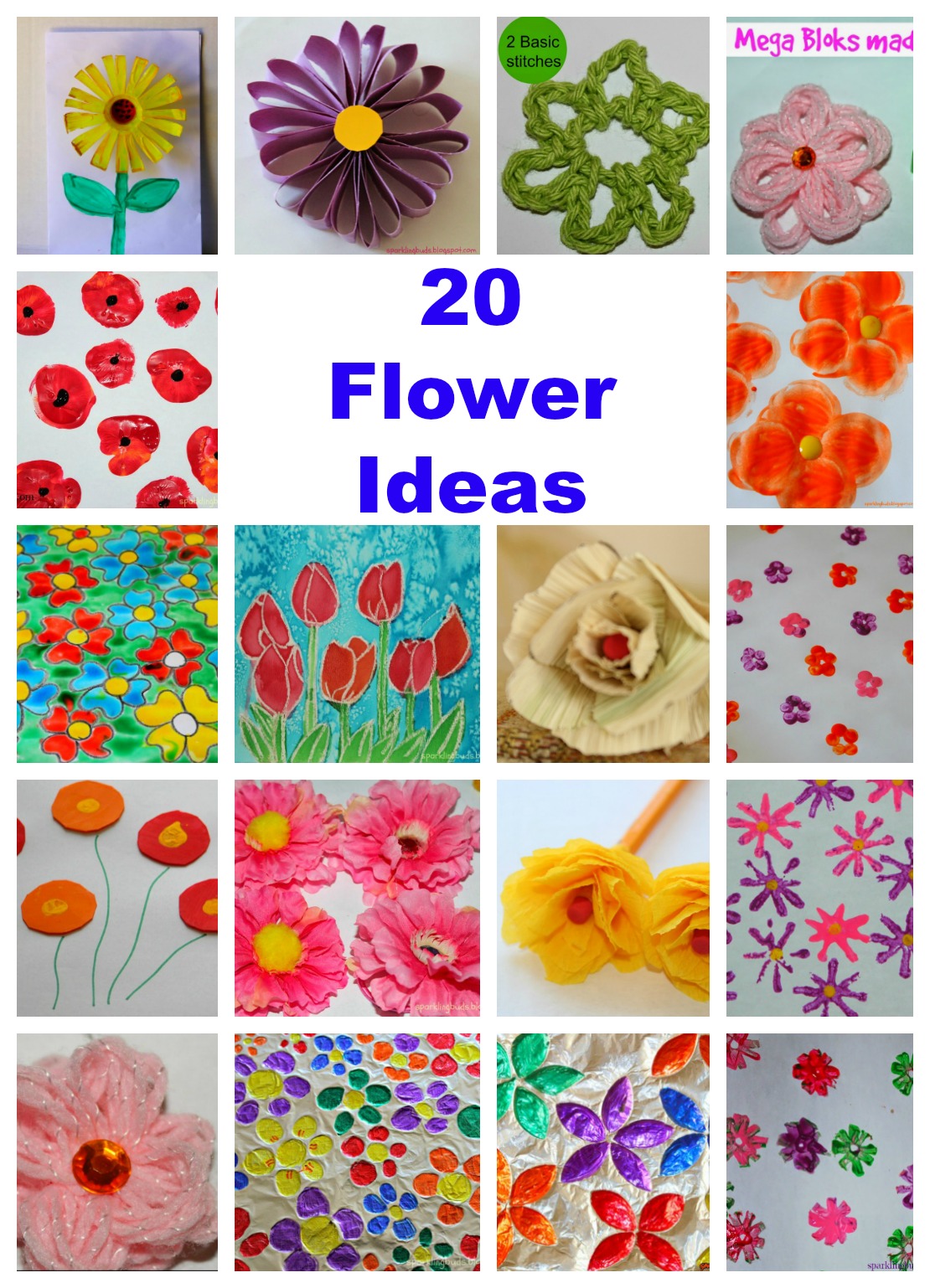 2o flower craft ideas!
Flower painting ideas
1. Watercolor flowers: Crayon resist and wet on wet watercolor techniques were used to make these beautiful watercolor tulips. Click here to read about how we created these watercolor tulips.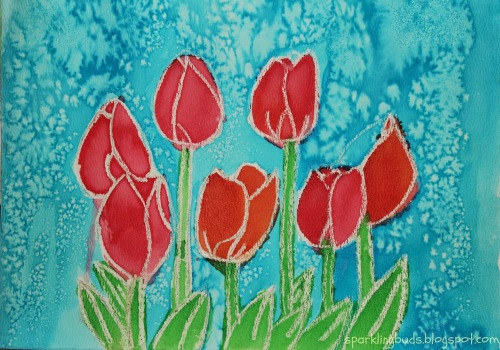 2.  Printed flowers : Cups were used to print and create these beautiful flowers. These flowers brighten up the space. Click here to read the process to print/paint these beautiful flowers.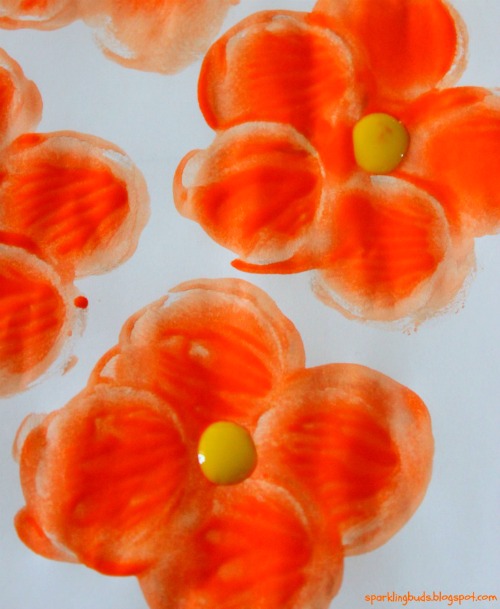 3. Poppy flowers: These poppy flowers were painted using water balloons. The instructions are here.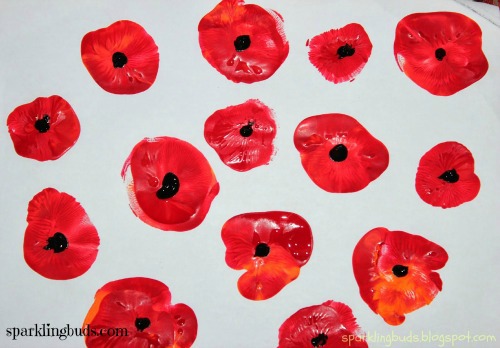 4. Small flower painting: Can you guess what was used to paint these small flowers? You can read how these flowers were painted here.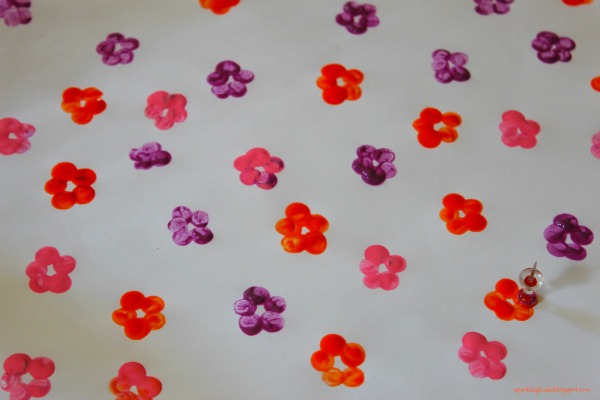 5. Pipecleaner stamped flowers:  How about painting beautiful flowers using pipecleaners. The process of creating pipecleaner stamped flowers is here.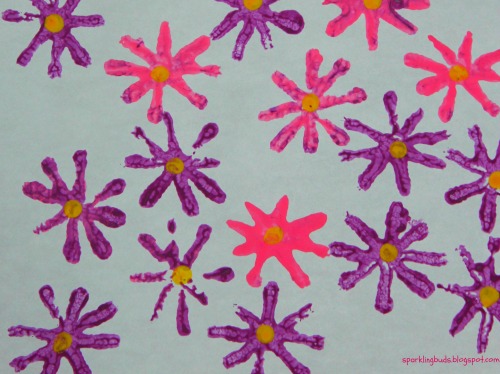 6. Sugar solution flower painting : Make your own paint using sugar solution and paint these beautiful flowers. Click here to read about how to make your own paint and paint these flowers.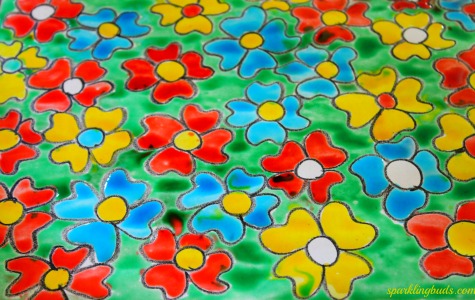 7. Paper stamped flowers: Do you know that papers was used to make the following flower painting? You can read about it here.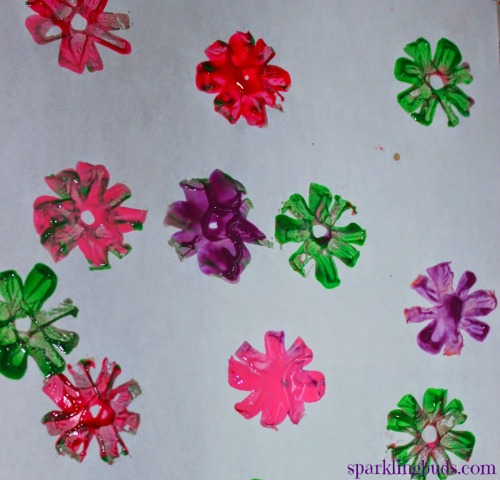 Flowers using Aluminium foil:
8. Aluminum foil toilet roll flowers: Toilet rolls and Aluminium foil were used to create these gorgeous flowers. The instructions are here.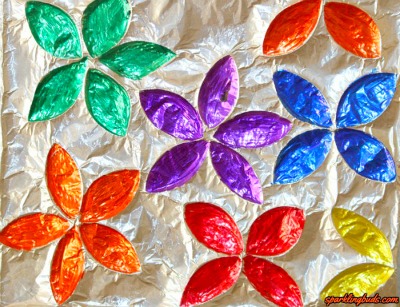 9. Aluminium foil flowers: Another aluminium foil flowers with tacky glue. You can read the instructions here to create these aluminium foil flowers.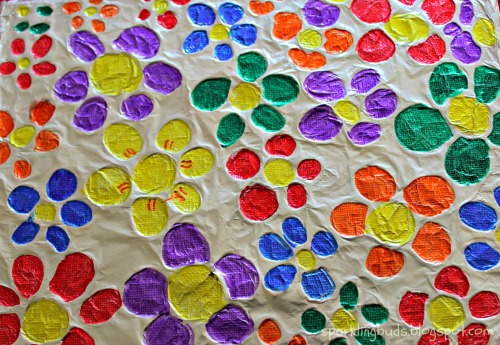 Paper flowers ideas
10.  Crepe paper flower: The instructions about never aging crepe paper flowers are here.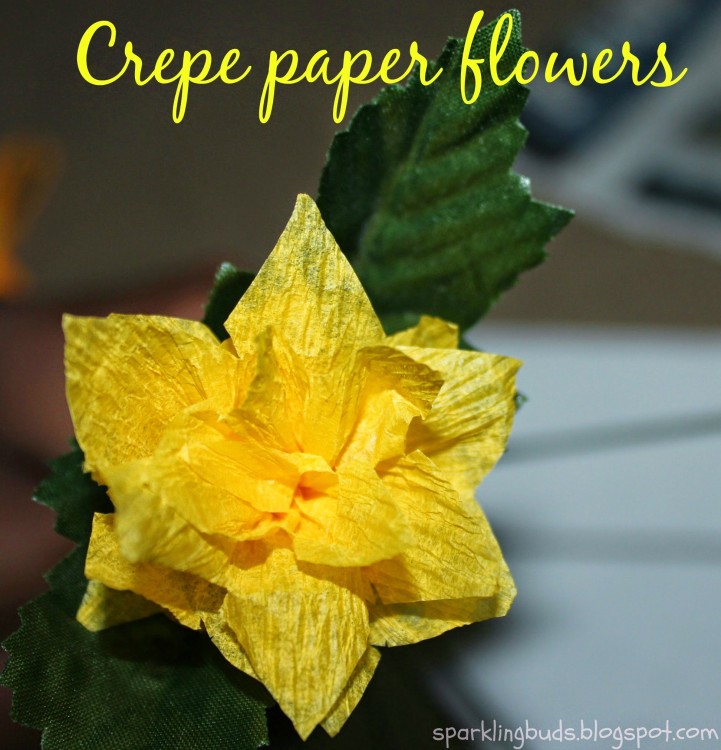 Another crepe paper flower idea.   You can use pipe cleaner as a stem if you do not want it to be a pencil topper. Read more about crepe paper flower here.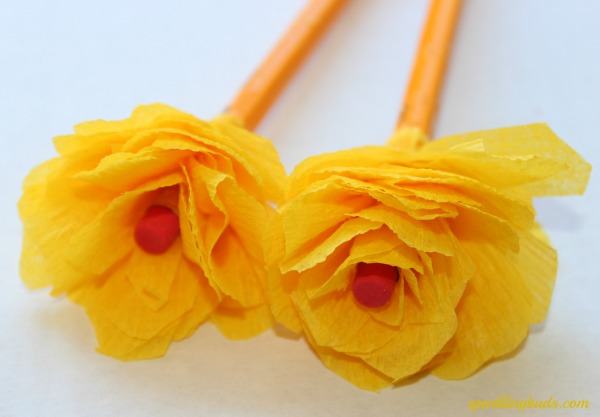 11. Construction paper flower:  All you need is construction paper  to make this simple flower. Read about construction paper flower here.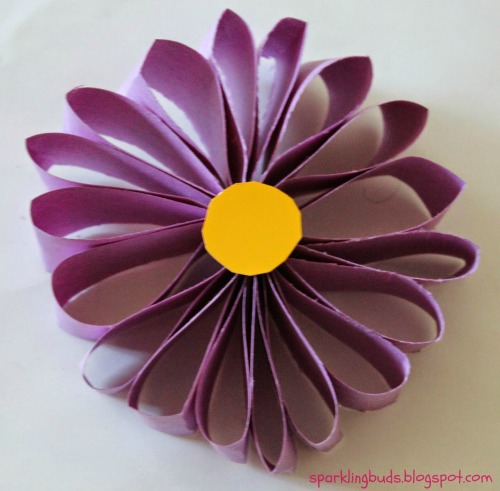 Duck tape flower idea
12. Duck tape flower pencil topper: How about using a duck tape to create this duck tape flower pencil topper? It is a perfect craft for teens and preteens. Read how to make duck tape flower here.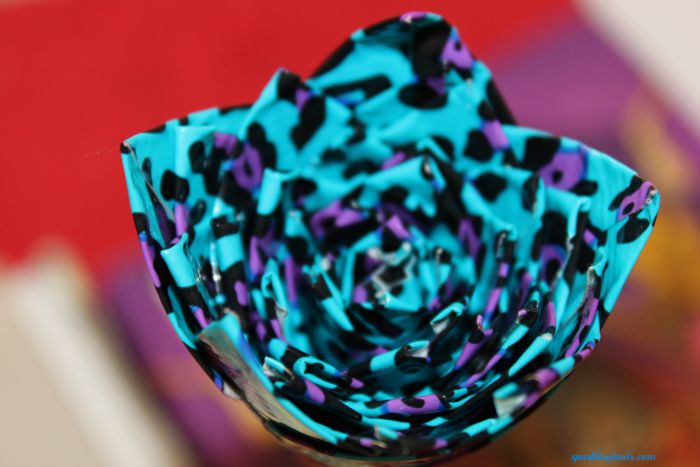 Recycled flower ideas
13. Corn husk flower: Do not throw way the corn husk. You can make this flower after reading the instructions here. 
14. Milk jug flowers wreath: These flowers are from milk jug. Aren't they beautiful? Click here to read about Milk jug flowers.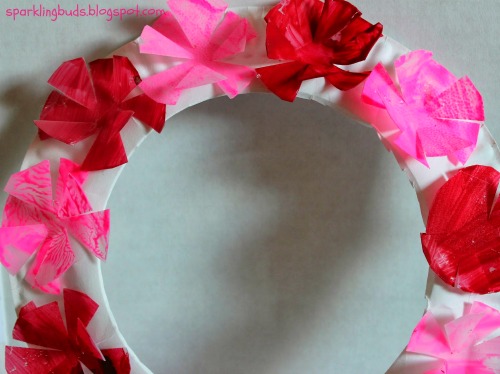 15. Milk jug poppy flowers: Click here to read how these poppy flowers were created out of milk jug.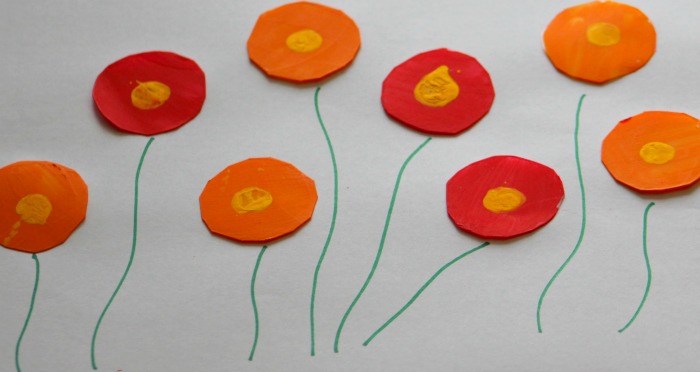 16. Water bottle flower: This 3D flower was recycled from water bottle.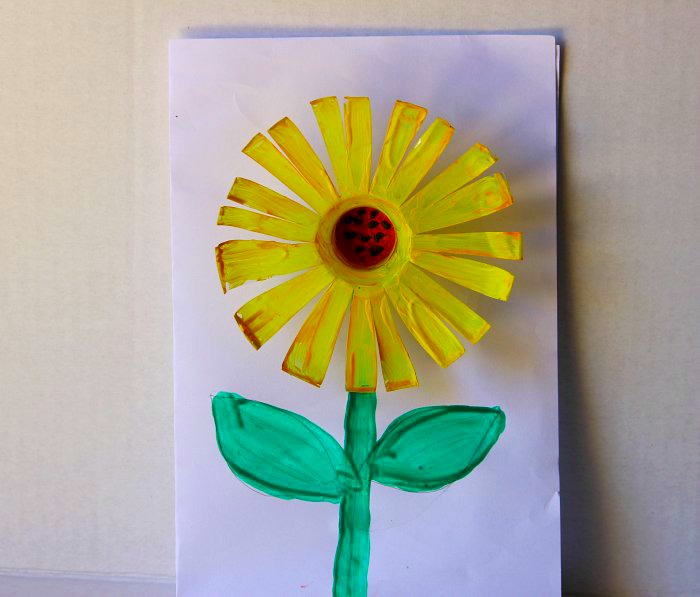 Yarn flowers
17. Crochet simple flower: Kids above ten can crochet this flower using these instructions.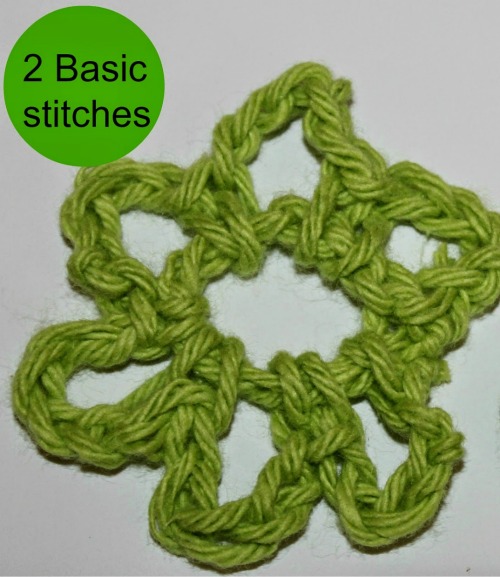 18. Simple yarn flower: Use  megabloks to make this yarn flower. Read the instructions here.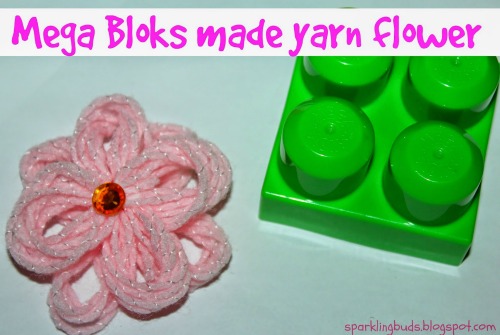 19. Rainbow loom yarn flower: Use your kids rainbow loom to make the yarn flower. The instruction is here.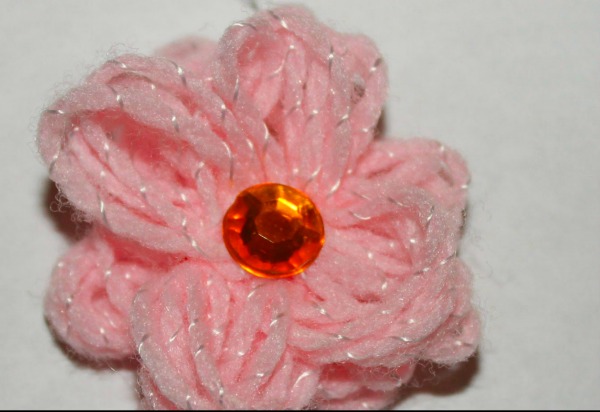 20. Flower hair clips: You can makes these hair clips from dollar store artificial flowers. The instructions to create these flower hair clips are here.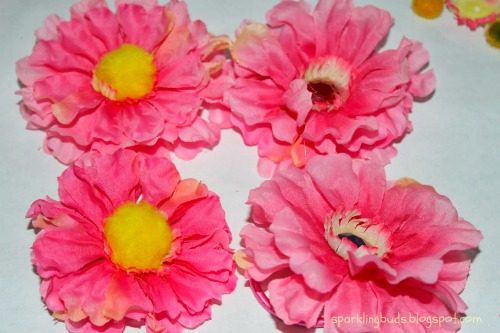 I believe you enjoyed reading about these 20 flower crafts ideas. Which is your favorite? Let me know in the comments.
Please feel free to pin the following image: