How fun is it to mix art with science? We used magnet, Easter egg and tempera paints to create this beautiful process art. This is one of the easy painting ideas which is definitely enjoyable by kids of all ages.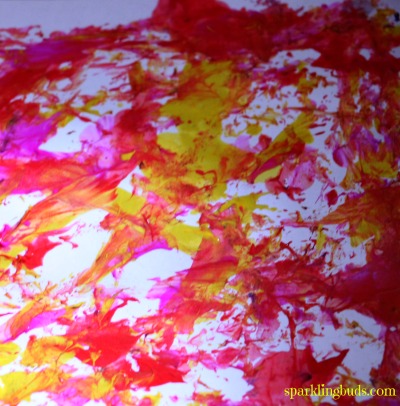 Easy painting ideas!
Materials needed for this process art:
Tempera paints
Plastic Easter egg
Magnet
Any small metal items – to make the egg "Magnetic"
An empty cardboard box / shoe box with wide mouth
Printer paper
Method:
We used Christmas bells inside our plastic Easter egg to make the egg magnetic. Drop few Christmas bells inside the plastic egg and close the egg.
Place the paper inside the cardboard box.
Put few drops of paints on the paper. Place the magnetic egg on the paper.
Drag the egg using a magnet from below the box. I chose a very light weight box so that my preschool could hold the box in one hand and drag the magnet with another.
The egg would roll in the paint and paint the paper.
Add more colors if required and repeat the process. I usually stick with two or three colors per paper.
We talked about why the egg could be dragged by magnet when bells are kept inside it. It is such a simple and fun idea. What do you think?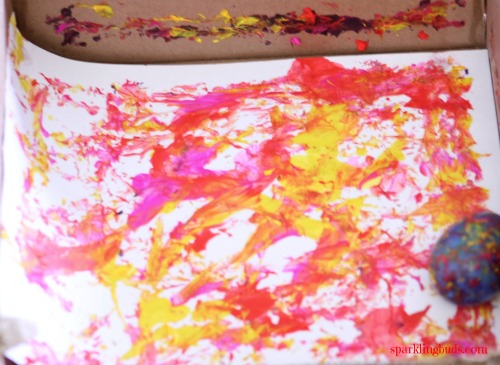 You may be interested in our other easy painting ideas. Click the pictures below to read about them.
Please feel free to pin the following image: