The cheap plastic Easter eggs can be used for art ideas and learning activities. We had painted them with nail polish and decorated them with aluminium foil.  Now, we used it for a name recognition activity. This idea can be tailored for sight words or math. These Easter egg activities are simple to set up but a lot of fun for the kids!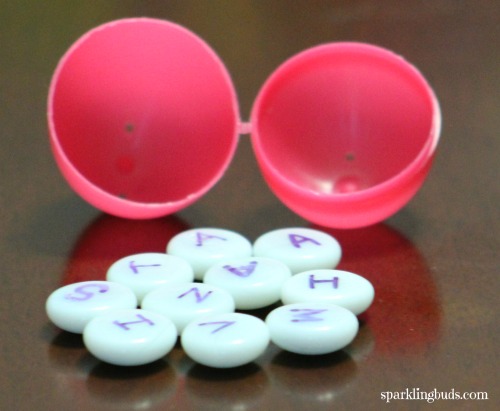 Easter egg activities!
Materials need to set up this simple name recognition activity:
Plastic Easter egg
Accent gems – Available in dollar tree at floral section
 Permanent marker like Sharpie
Method:
This name recognition activity is easy to set up. I wrote the letters of my preschooler's name in the accent gems with the permanent marker. Kept them inside a plastic Easter egg.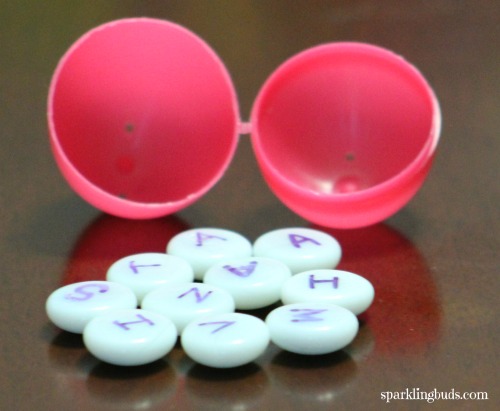 My preschooler had to "crack" open the egg to get the letters. She had to form her name with the letters.
My daughter had problem identifying H, I because the gems can be turned to make it H or I . So I put a dot at the top of the letters. She had to have the dot always at the top to identify the letters.
She identified the letters, arranged them in the order and made the name. There are 10 letters in her first name :-). So it was interesting for her.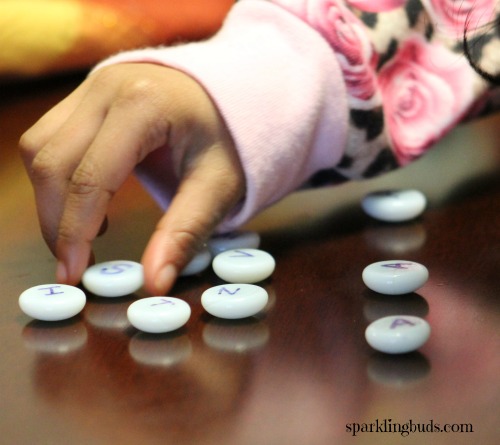 Once she was comfortable forming her first name, she asked me for letters in her last name. Luckily there are only six characters in her last name. She managed to arrange all the sixteen characters.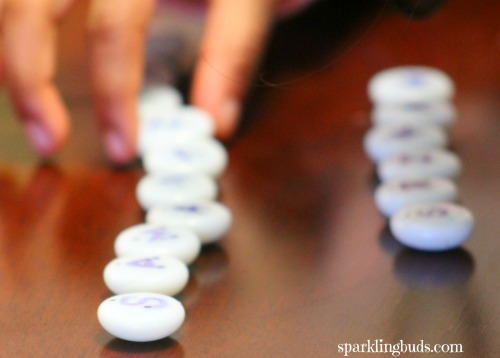 If the child has difficulty arranging the letters, you can write the name in a paper which can be used as a guide to form the name.
Arranging gems is good for fine motor skills too.
How did you teach your kids to learn their names?
You may be interested in other plastic Easter egg ideas. Please click on the images below to learn about them.
Feel free to pin the following image: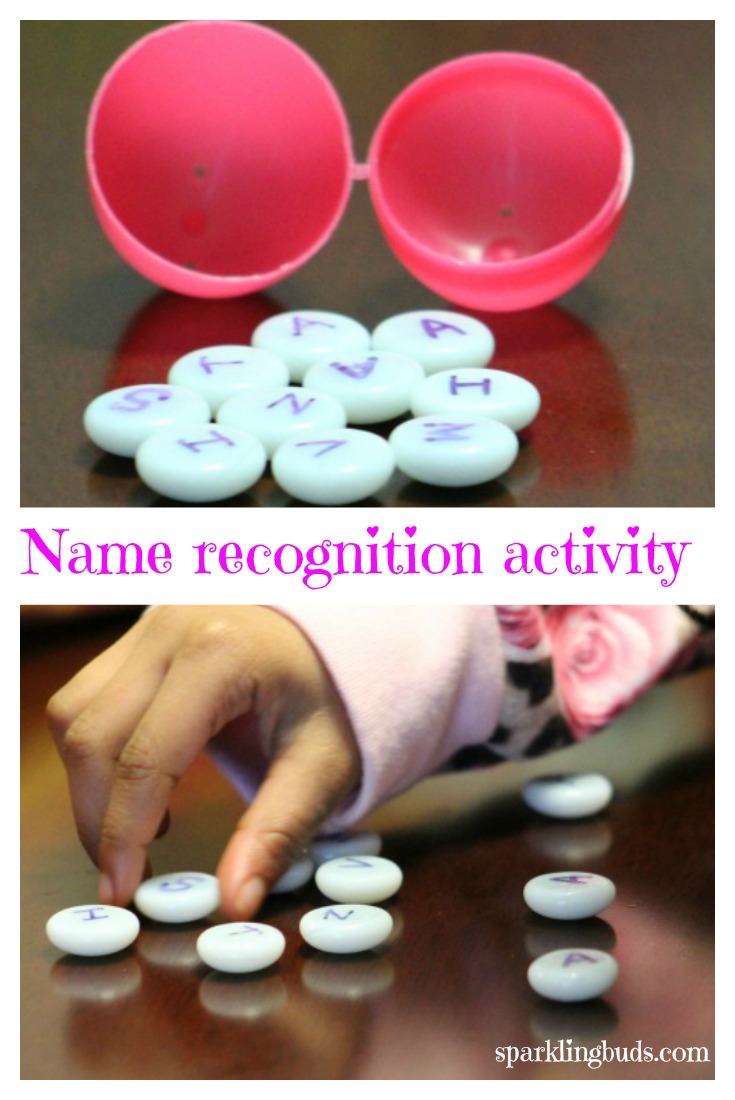 If you found this post useful, pin it or share it! It will keep me motivated. Thank you!