Indian flag has three colors – orange, white and green with a blue wheel (Dharma Chakra) at the center. We made a paper flower with these three colors as part of our Indian Republic day crafts. This paper flower craft can be used for any occasion by changing the colors of the paper.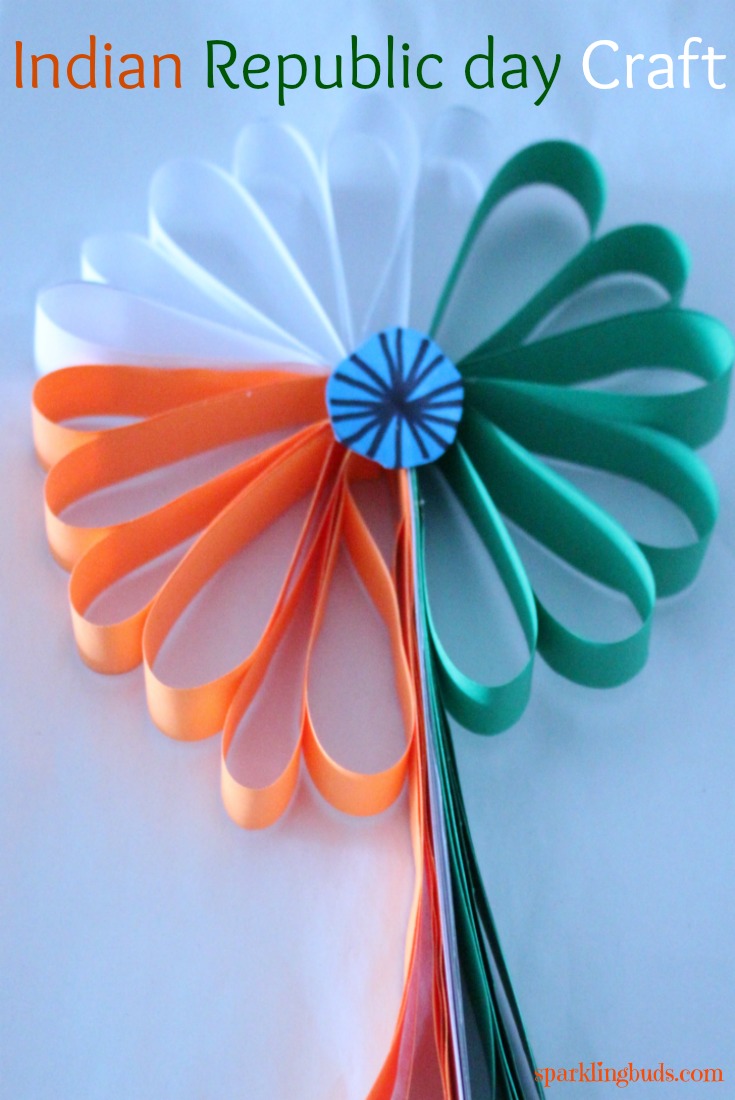 Affiliation links are used in the post
Materials required to make this Indian Republic day craft:
Neenah Color Paper
Scissors
Ruler
Stapler
School glue
White printer paper
Marker
Method:
Cut 0.5 inch strips from three color paper – orange, green and white. We cut 6 strips in each color. For white, we used regular white printer paper.
Arrange the strips one after the another. Orange on the top, white on the middle and green on the bottom. Staple together at the middle.
Starting at one end, bring the paper to its own middle. Glue at middle with glue school. Hold it for few seconds. This will form a loop like a petal of a flower. We started with green.
Continue bringing the paper to its middle, gluing it till orange is brought to its middle.
 Cut out a circle from the blue paper and draw spikes with marker. Paste the circle in the middle of the flower.
The tricolor flower is done!  It is a beautiful addition to our Indian Republic day crafts.
If we had used 3 stripes of each color, we could have made a circular flower with all petals tucked in. Now we did not have space to tuck in another 18 strips.
You may be interested in our other craft ideas :
Please feel feel to pin the following image: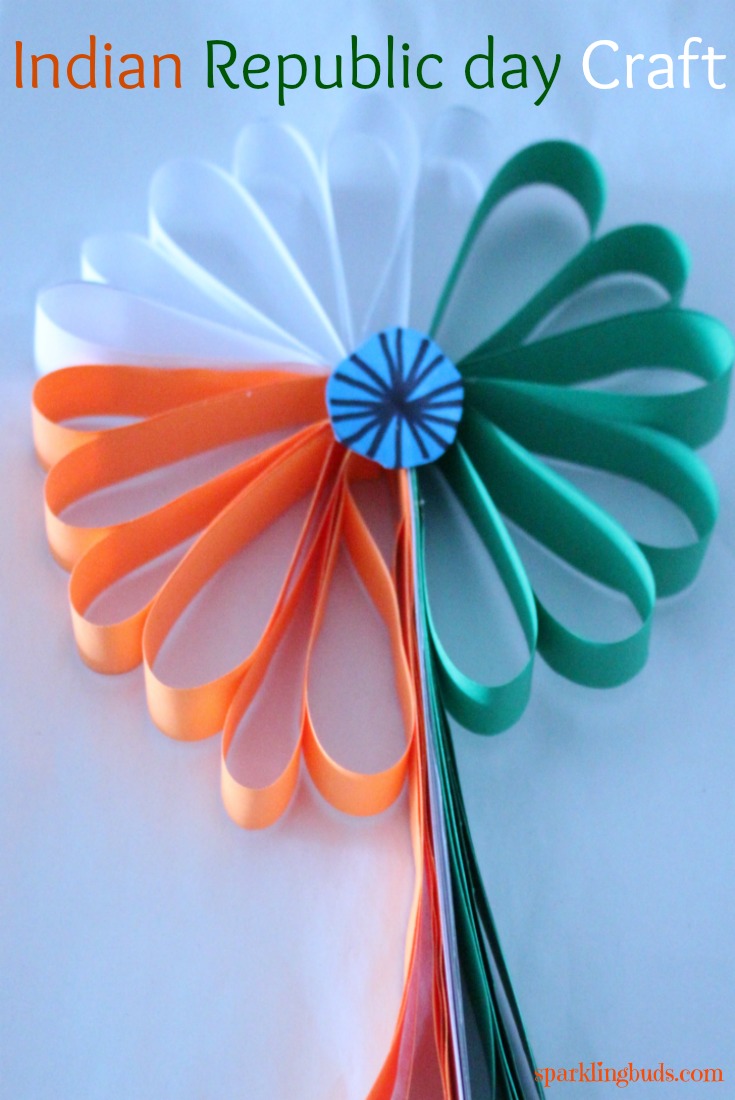 Thanks for reading. Hope you enjoyed reading it. If you found this post useful, pin it or share it. It will keep me motivated. Thank you!