As my preschooler shows a lot interest to read, I want to introduce her to more sight words. This snow man sight words learning game is easy to set up (Bonus!). She enjoyed playing again and again (Another bonus!). As we are in the middle of Winter with more snowy days, setting up a snowman sight words learning activity was perfect.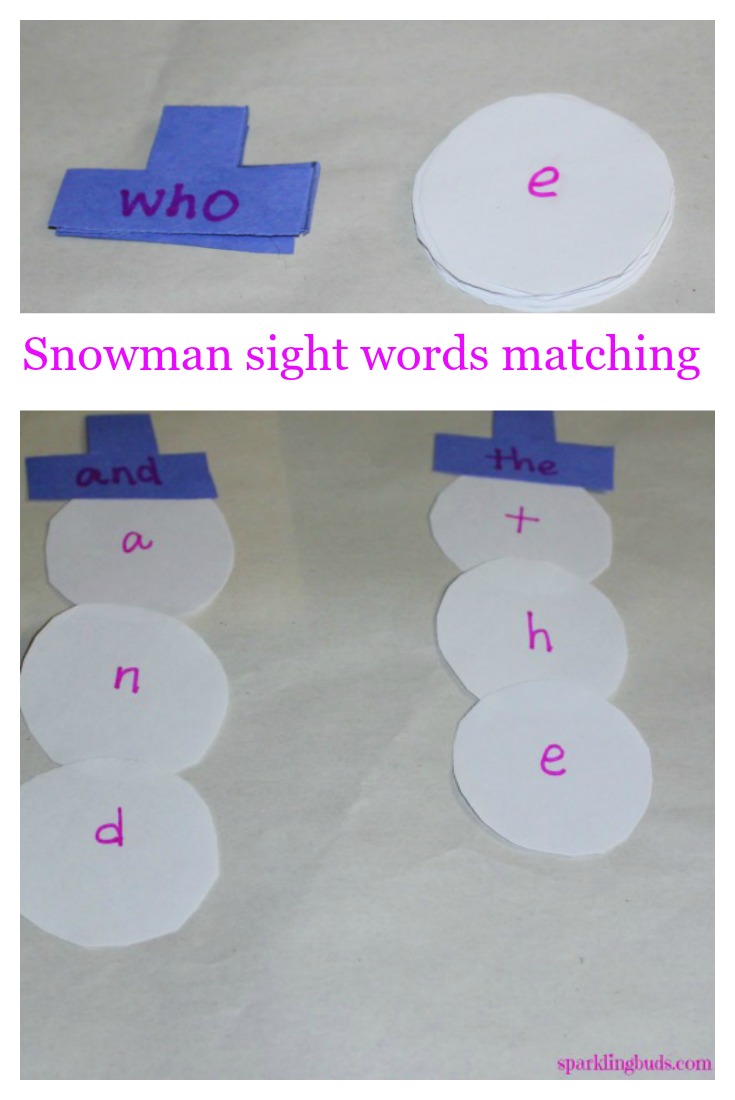 To set up the snowman sight words learning activity, we need the following basic materials
1. Printer paper
2. Construction paper
3. Sharpie
Preparation : 
1. Get a list of sight words the preschooler has to practice.
2. Cut out snowman hats from the construction paper. I folded the paper four times, drew the hats free hand on the top layer and cut them out. I got 8 hats in one cut.
3. Cut out snowman body parts from printer paper. Cardstocks would have added strength and durability. We just used printer printer. I took 3 papers, folded them 2 times, drew a circle on the top layer, cut them all together in one shot.
4. Write the sight words from the list on the hat with Sharpie. Initially I cut out the hats in black color . As reading was difficult in black hat, I changed the hats to blue.
5. Write the letters in the sight words on the circles – a letter per circle.
Play :
1. Arrange the hats and body parts in separate piles.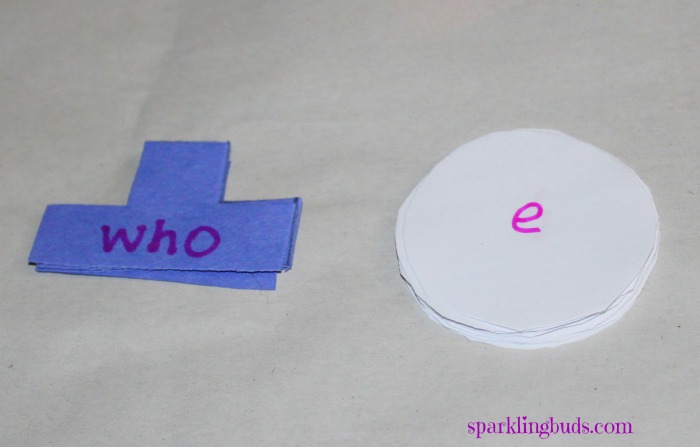 2. My daughter arranged the hats first. Then she kept the letters under the hat if the letter is in the hat. We did not arrange the letter in the correct order to form the word. We just sorted the letters under the hat.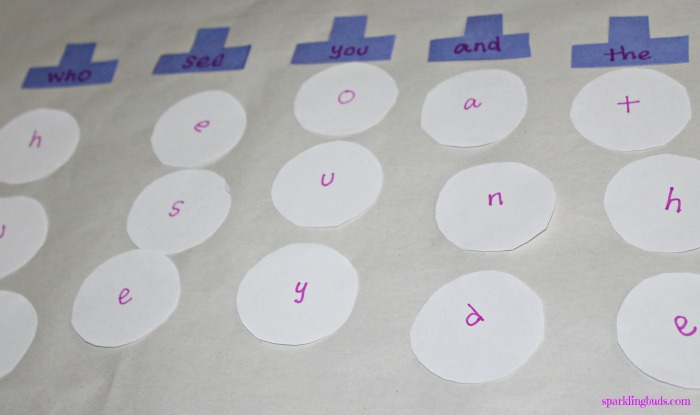 3. Once we sorted all the letters, we arranged the letters in the order it appeared in the hat.

This simple game is good for letter recognition too and spelling out sight words.
Hope you enjoyed reading the post. Please feel free to pin the following image.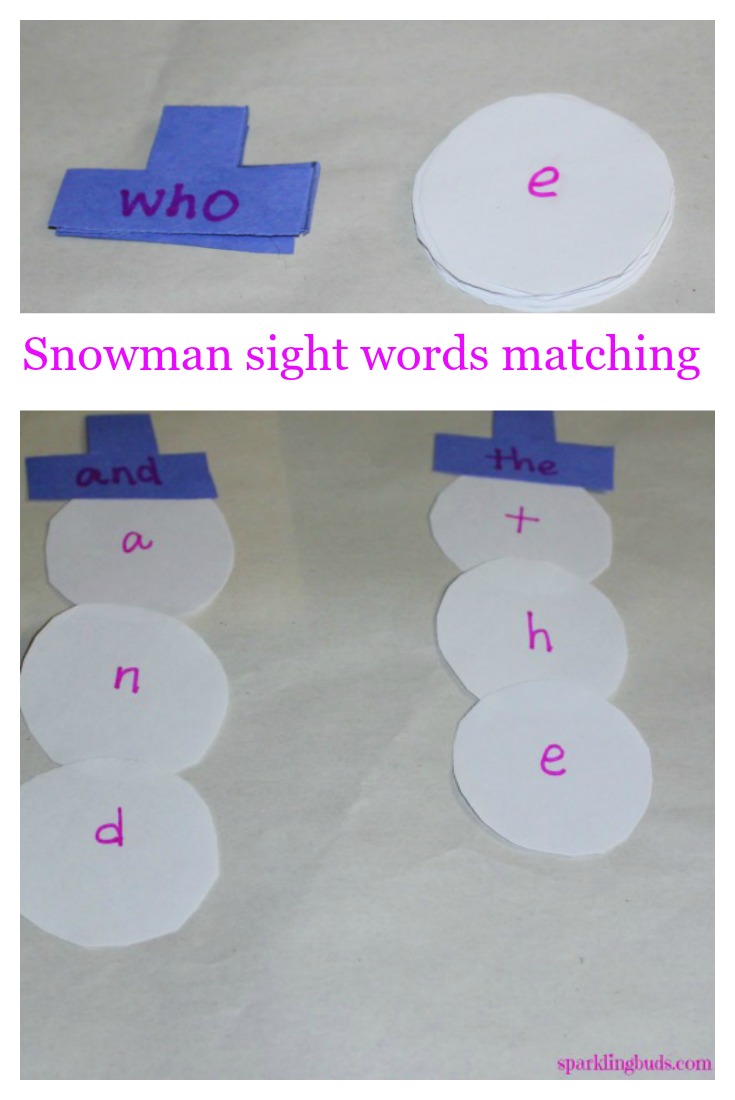 You might be interested in our other Christmas ideas for preschoolers
Thanks for reading. Hope you enjoyed reading it. If you found this post useful, pin it or share it. It will keep me motivated. Thank you!