My preschooler shows a lot of interest to read but not write. I believe her tiny fingers need a little more strength to make writing a pleasure. So I use every opportunity to strength her fine motor skill. Drawing and coloring are her favorites and we have all possible writing medium in her reach. She can recognize lower and upper case letters. So I made her this simple letter recognition game. To make it a bit fancy, we had the letters in snowman's tummy.
A word of caution about the pictures : We did this activity in the evening when it was snowing outside and dark. These are the best pictures I could take with the limited lighting. Sorry about that.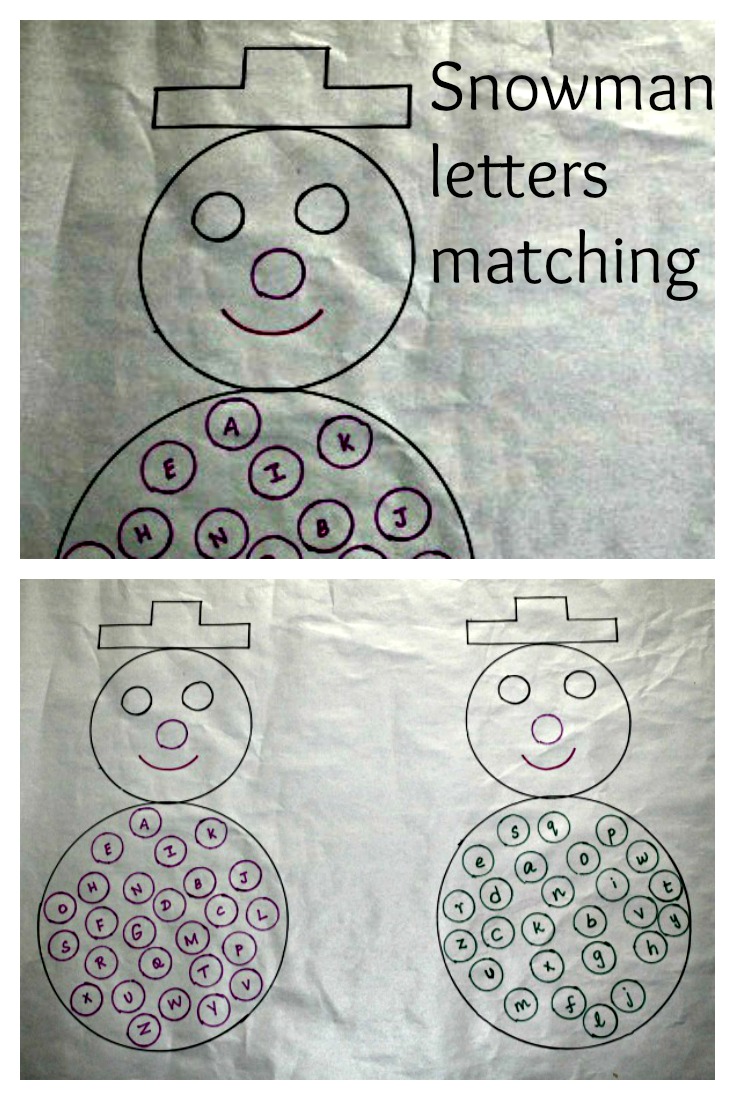 To make this letter recognition game, we need the following materials :
Paper : We recently got relocated from California. The packers had protected our fragile items with the packing papers which are bigger than the normal paper. I saved them for our activities. We used the packing paper. But ordinary printer paper will work fine too.
Sharpie
Bowls to draw circles
Bottle cap to draw small circles for the alphabets
Method :
This letter recognition game is pretty simple to set up. I drew circles of the snowman with the bowls and drew the cap free hand.
In the lower portion of the snowman, I made 26 smaller circles with the bottle cap and wrote the entire 26 uppercase letters.
I made a similar snowman and wrote the lowercase letters.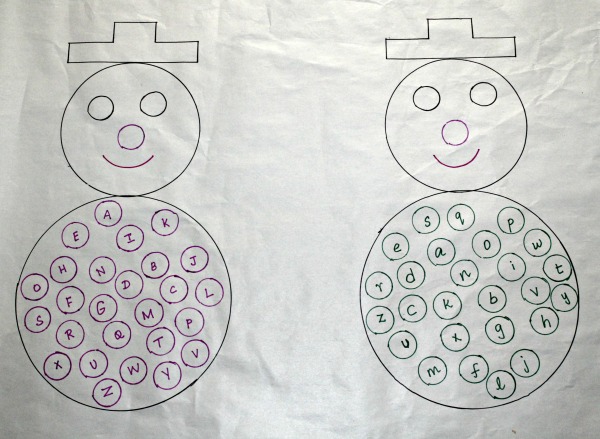 It was self explanatory for my daughter. She was finding the uppercase letters in the order and matching them to the lower case letters. It was fun to watch her holding the uppercase letters in one hand, searching and drawing a line from the lowercase to uppercase letters.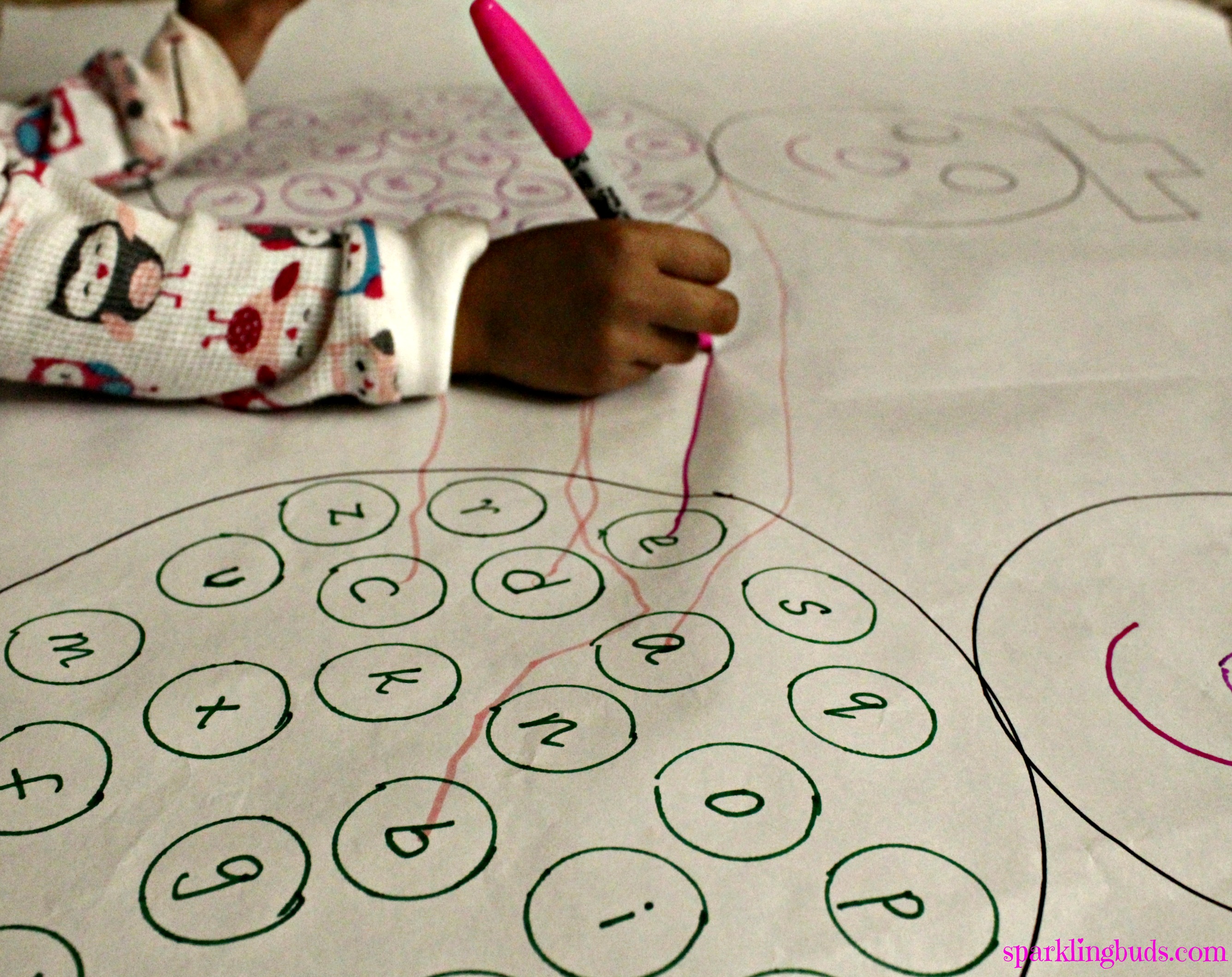 It was a very simple activity to set up but helped my preschooler's fine motor skill and reinforced her alphabets recognition skill.
When the end, the snowmen were looking like a spider. Aren't they beautiful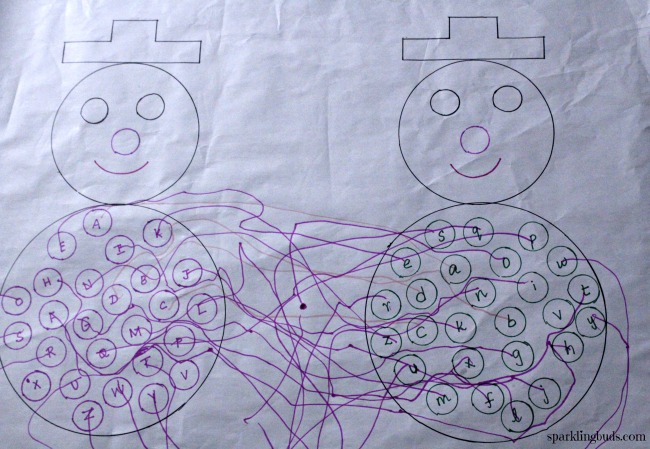 You might be interested in our other Christmas activities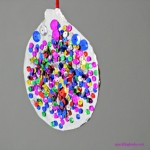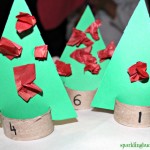 Please feel free to pin the following image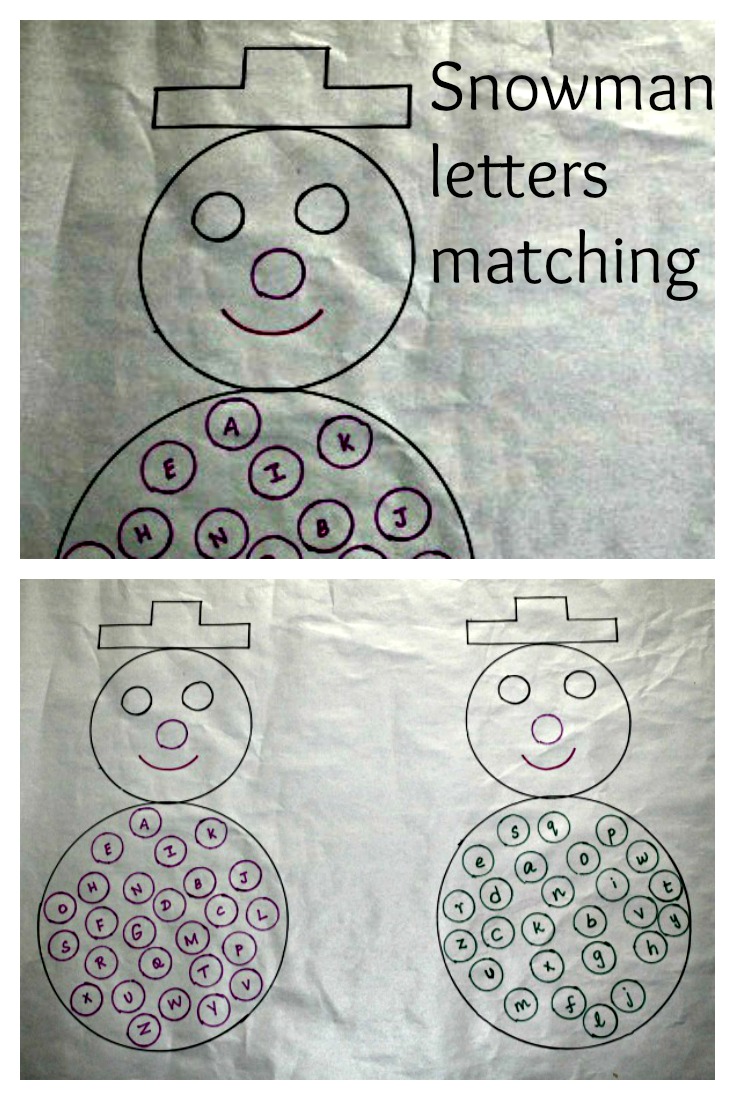 Thanks for reading. Hope you enjoyed reading it. If you found this post useful, pin it or share it. It will keep me motivated. Thank you!