Handmade Christmas decorations are always unique. In addition to our shiny candy cane ornaments and sparkly Christmas ornaments, we made a silver star ornament. This Christmas ornament is suitable for bigger kids  as it has multiple steps. My ten year old and I made this.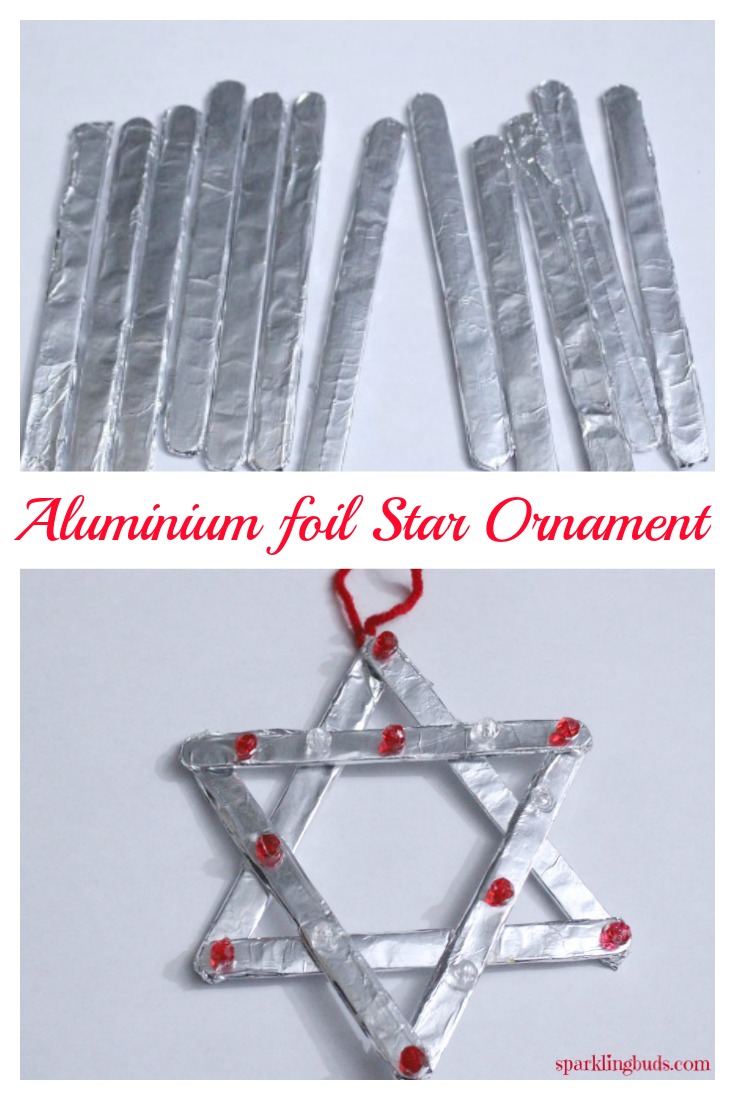 Affiliation links are used in the post.
Materials required to make this handmade Christmas Ornament:
Craft Sticks or Popsicle Sticks
Aluminium foil
Hot glue gun
A piece of yarn
Beads (Optional)
Method:
1. The first step is to cover the craft sticks
with aluminium foil
. Tear aluminium foil slightly bigger than the craft stick and cover it up. We did not glue the foil to the stick.  We need 6 sticks for each star.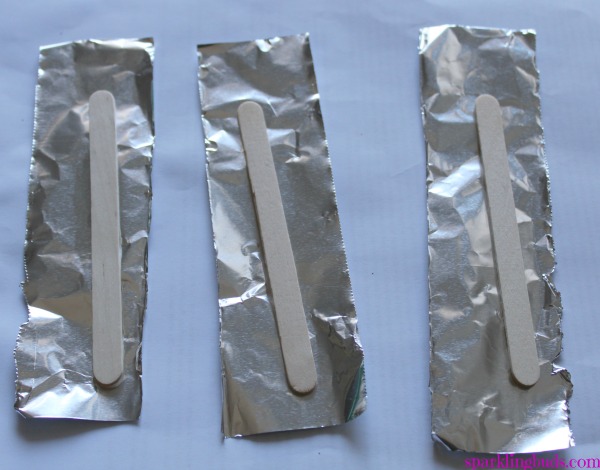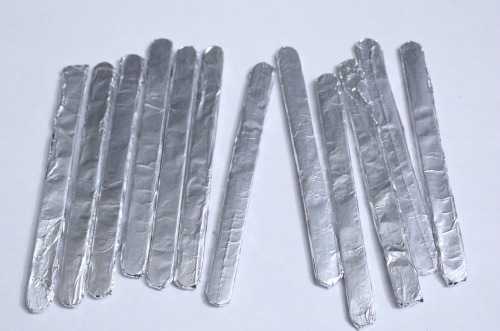 2. Connect the sticks together with hot glue gun
. My daughter can safely use the hot glue gun in low. To make star shape, we made 2 triangles. Glued the triangles together to make the star.
3. Decorate the shiny star with beads. We stuck the beads with hot glue
. We used beads to decorate our star but sequins, glitter etc would have worked too.
4. Attach a piece of yarn to the ornament to tie it to the tree.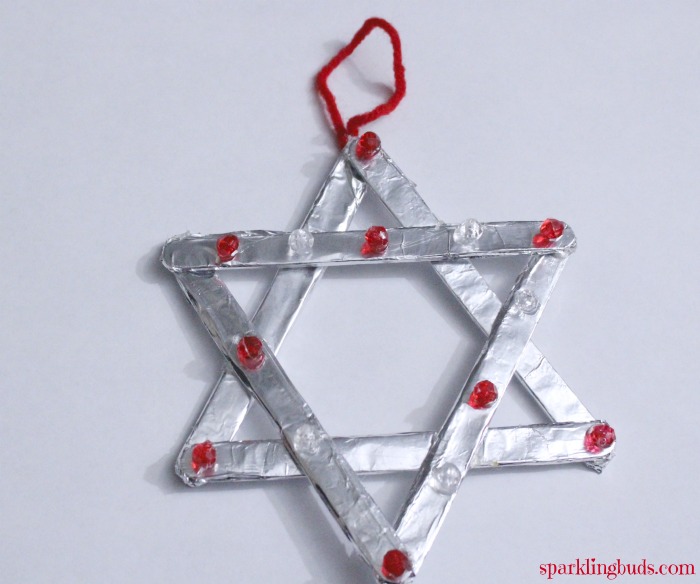 The silver star ornament is done. Aluminium foil and beads make it stand out. I just noticed that all of our handmade ornaments are made using aluminium foil. I joke that I use aluminium foil in the crafts more than in Kitchen. What do you think about our ornaments?
You may be interested in our other related activities