We all know that coloring is a stress free activity and relaxes the brain. It helps fine motor skills too. My daughters love coloring and love to color complicated designs. Adult coloring books is complicated for them. So I created these Mandala Coloring pages. These Mandala coloring pages are simple enough for kids to color but adults can enjoy too! I am sharing these free Mandala coloring pages with my awesome readers – that is you!
The packet has 12 Mandalas to print and color. They are absolutely free. However they should be used only for personal or class room purposes. They are not intended for commercial use.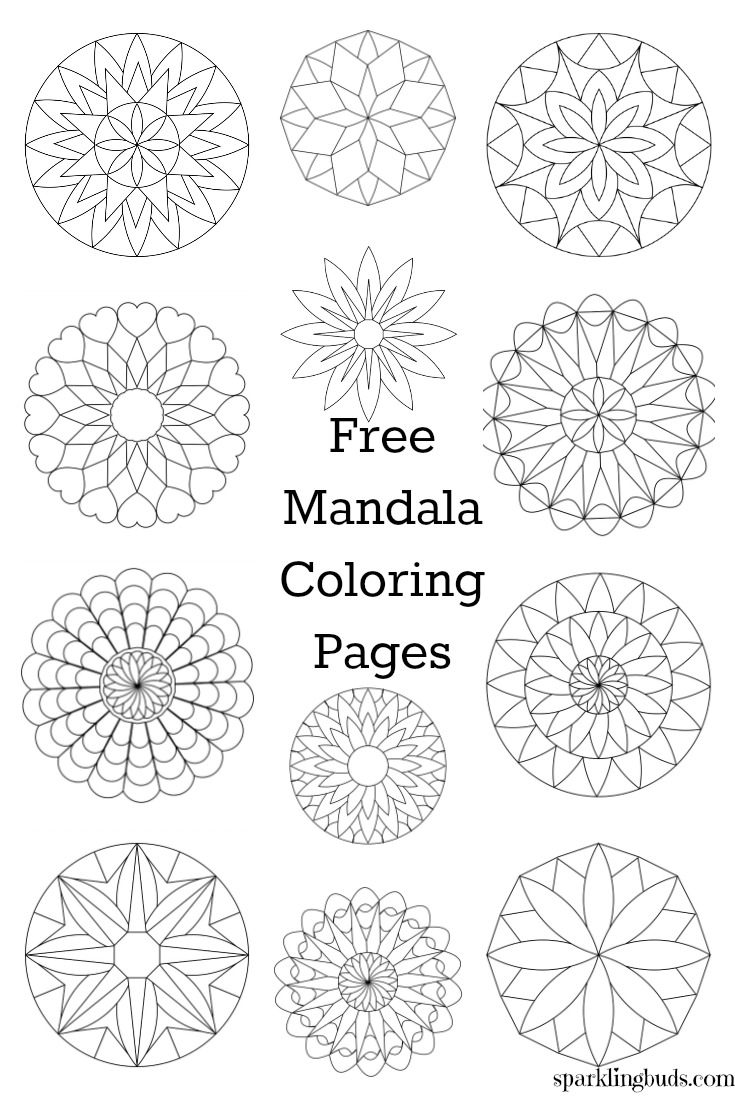 Materials needed :
Printer
Paper
Color pencil/Marker/Crayons/Sharpies
Method:
Print the Mandala coloring sheets.  There are 12 pages in the packet. You can print one or  more or all pages.
Color them using your favorite coloring medium.
Hope you like the Mandala coloring pages. Do not distribute to others. Direct them to the site if they need to print the coloring pages.
Check out our other free printables  : Click here for free printables
Download the Free Mandala coloring pages here : Click here for Free Mandala Coloring Pages ( Click on the picutre to open the document)
Happy Coloring!
Thanks for reading. Hope you enjoyed reading it. If you found this post useful, pin it or share it. It will keep me motivated. Thank you!