Today I am going to share a very simple painting idea painted using a water bottle lid. I saw a finger printed Christmas light painting in Pinterest. Inspired by that, I tried the Christmas light painting with water bottle lid. It was very simple for my preschooler and she thoroughly enjoyed.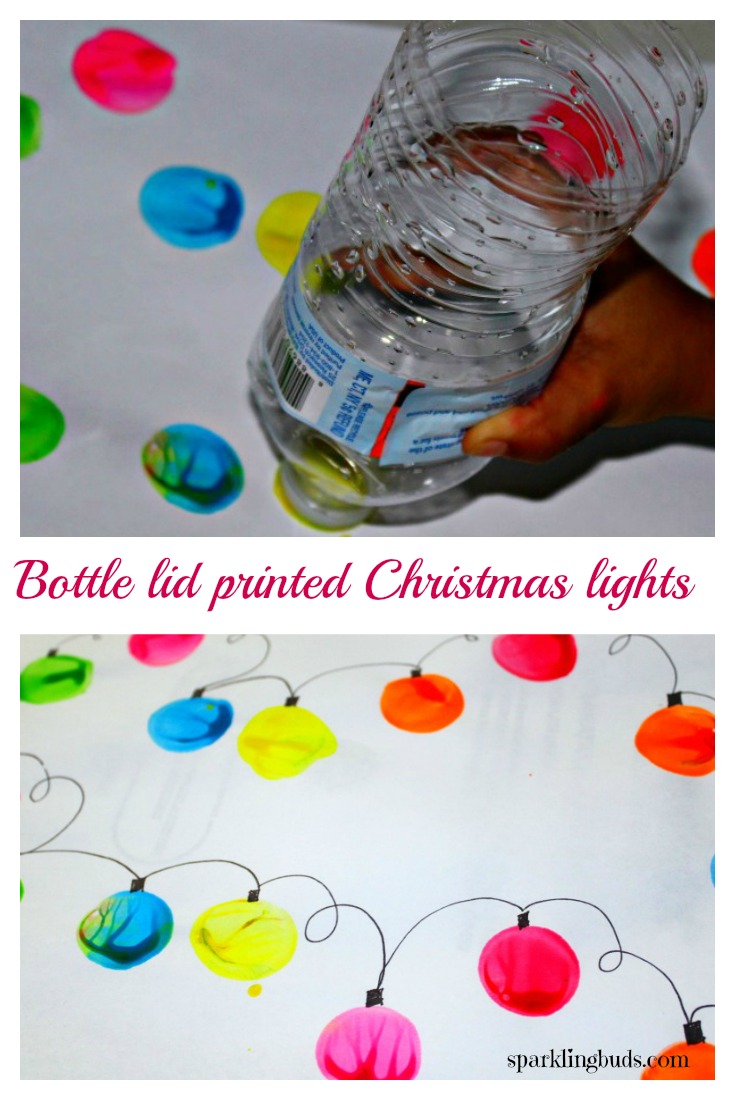 Materials needed:
White paper
Tempera paint in multiple colors
An empty water bottle
Black Sharpie
Kitchen towel
Method:
1.Pour paints in a tray.
2. Dip the water bottle lid in the paint and print it in the paper. It was easy for my Preschooler to paint holding the entire water bottle.  Older kids can paint only with the lid.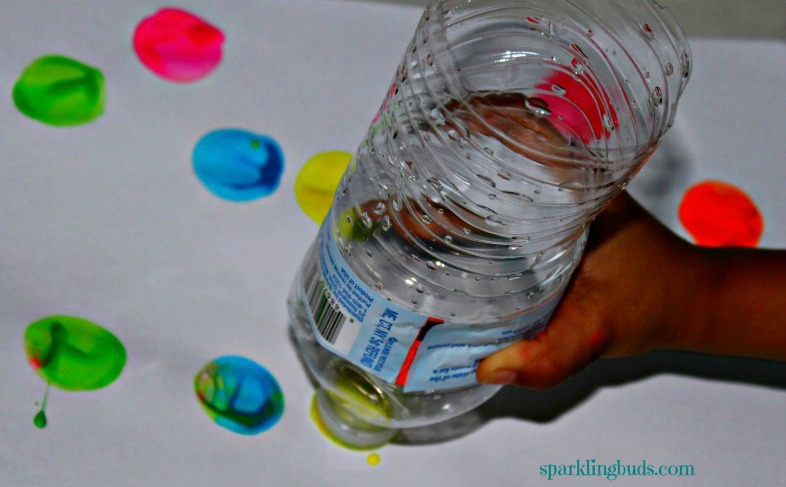 3. Wipe off the paint from the lid using the kitchen towel and make the next dot with a different color.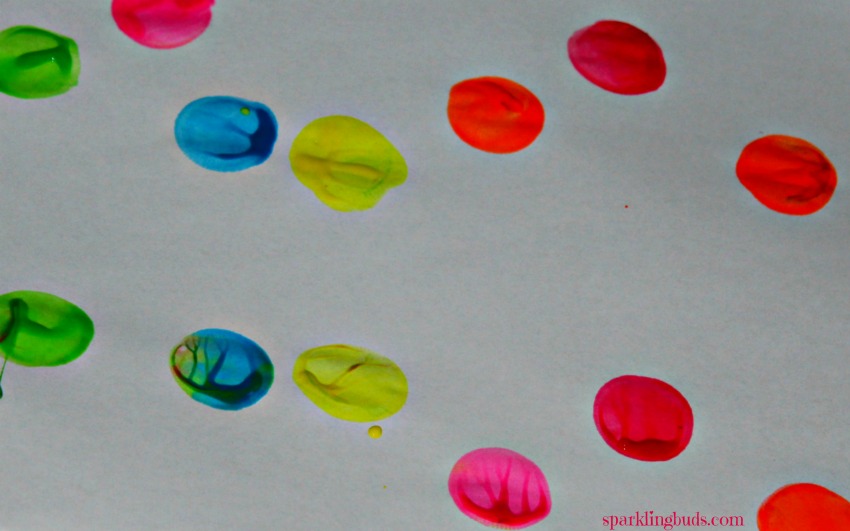 4. Continue till the child is satisfied with the painting. Let the painting dry.
5. Once the painting is completely dry, add the fixtures and wire using the black sharpie.
My Preschooler enjoyed so much that we had to make another one. It is pretty simple and there is no way we can make mistake with this painting. It is a plus with preschoolers.
What do you think about our painting?
You may be interested in our other Christmas ideas.  Please click on the images.
Thanks for reading. Hope you enjoyed reading it. If you found this post useful, pin it or share it. It will keep me motivated. Thank you!