When we were doing the firework painting with the empty water bottle, my nine year old was telling that the bottle looked like a flower. So we colored our water bottle and created this sunflower craft.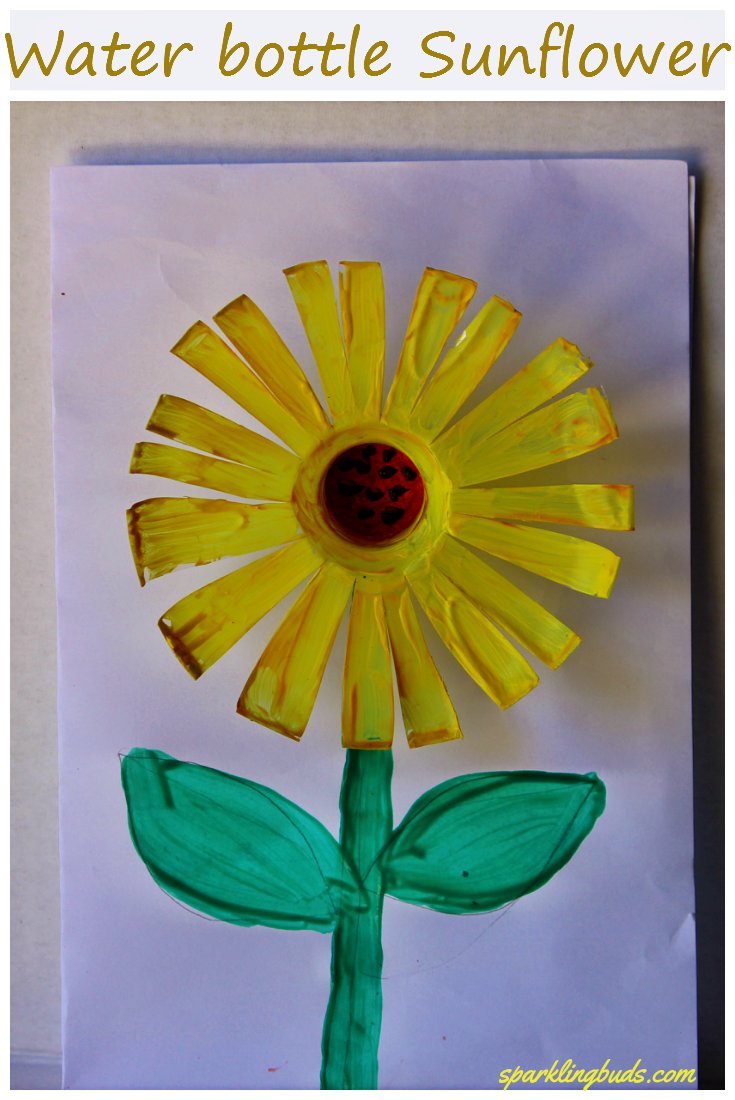 Materials need:
1. Empty water bottle
2. Acrylic paint
3. Tacky glue
Method :  
1. We cut out the neck portion of the water bottle.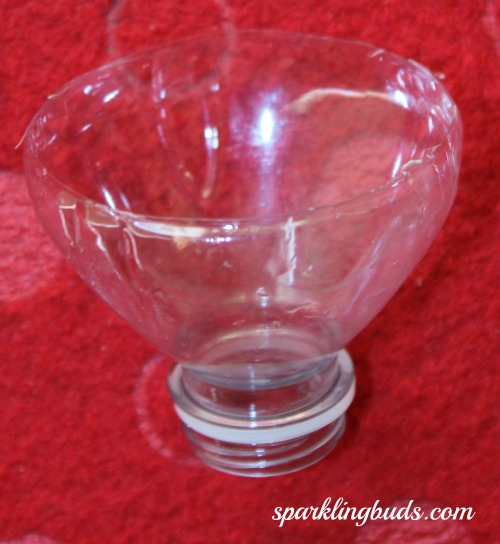 2. Made slits till the mouth portion with the scissors and folded out the slits.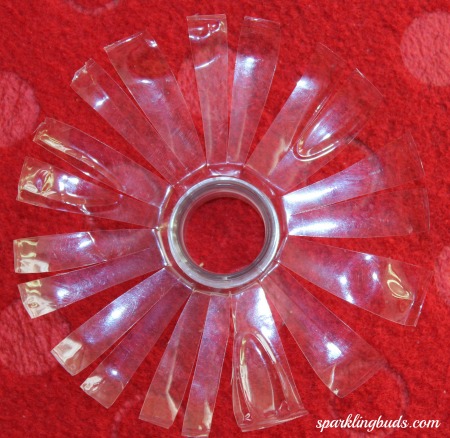 The bottle looked like a flower.
3. Colored the petals with  yellow acrylic paint.
4. Pasted the sunflower to a piece of paper with tacky glue.  Painted the middle portion of the flower directly on the paper.  Added leaves. The beautiful water bottle craft is done.
We folded the paper to use it like a card. Isn't beautiful?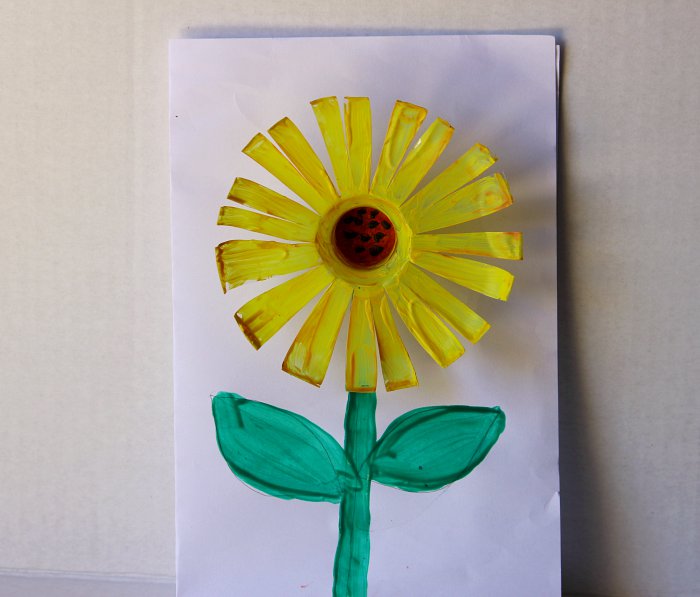 As I said, we reused the bottle I cut for the firework art project. It was fun to create two projects from an empty water bottle.
More recycled ideas for inspiration :
Kitchen roll aluminium foil flowers
Thanks for reading the post. Hope you enjoyed reading it. Please feel free to pin the following image.