This post is about the vowel i book in the beginner reading book series.  I have posted about vowel a and vowel e earlier. Each page in the book has a picture and a CVC word. The book can be printed in color or in grey scale.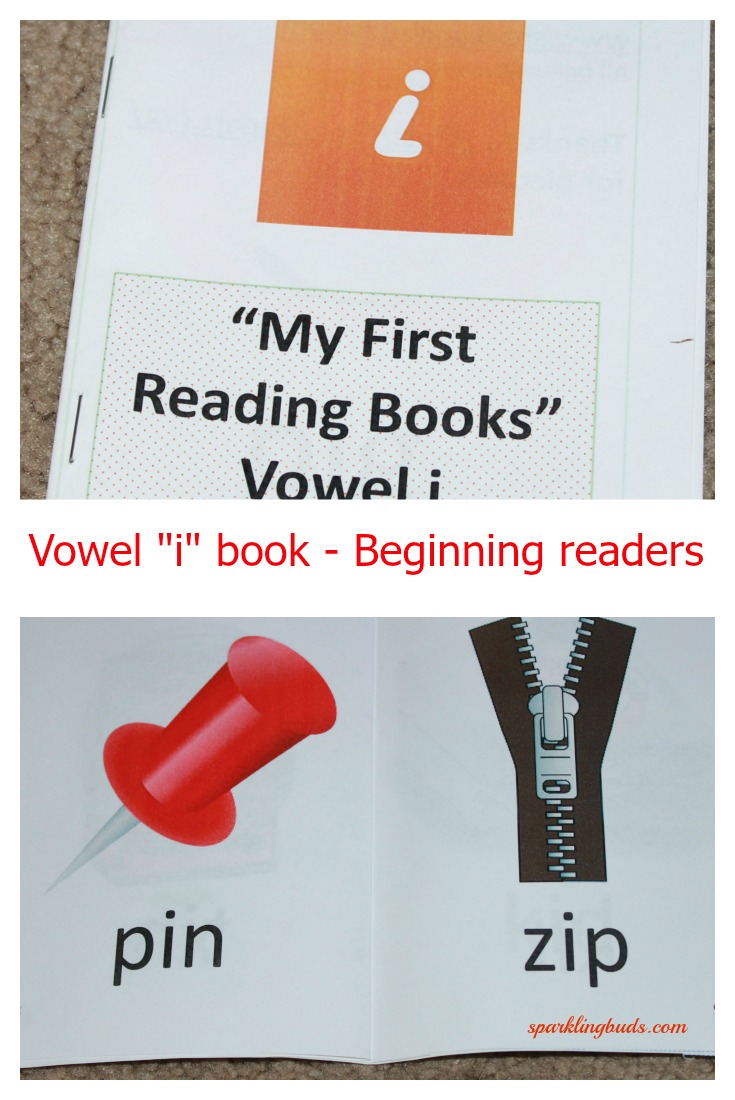 The words used in the book are :
1. pig
2. bin
3. lip
4. wig
5. pit
6. six
7. tin
8. pin
9. zip
10. kit
11. kid
12. bib
This free beginner reading book is for personal and classroom use only. Should not be used for commercial purposes. You can download the book to your computer. However should not change the content of the book!
Drop box may ask you to create an account to download book. Just close the message box. You need not have drop box account to download the book. 
Download the vowel i book here. 
Need instructions how to assemble the book? Click here.
More alphabet activities for inspiration
Thanks for reading the post. Please feel free to pin the following image!