As father's day is just around the corner, today's post is about the card made by my preschooler to her father. We haven't written anything on the card yet, but I am planning to make her write DAD. This fathers day gift idea is very simple to make with preschoolers but also has many learning activities immersed in it. As of now, her favorite activities are cutting and gluing and this simple craft has both of them.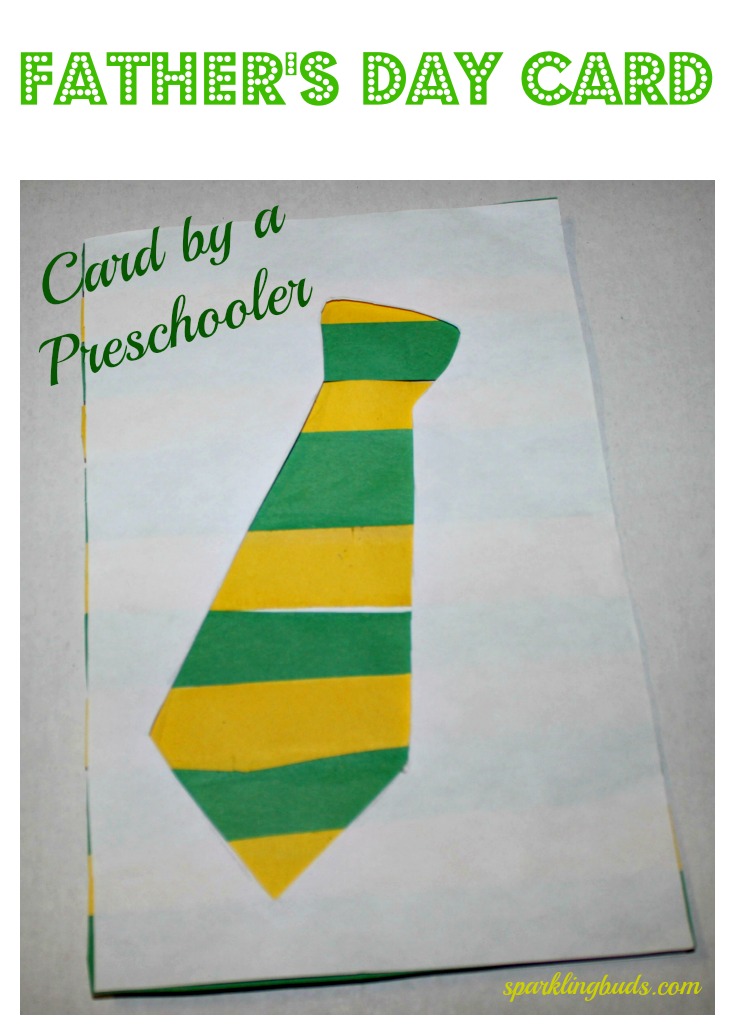 Affiliation links are used
Materials needed: 
2. Cardstock
3. Printer paper
4. Pair of scissors
5. Glue
Method: 
1. My preschooler cut the construction paper into strips. We chose two colors yellow and green. The strips are not of equal length and width but it did not affect the card.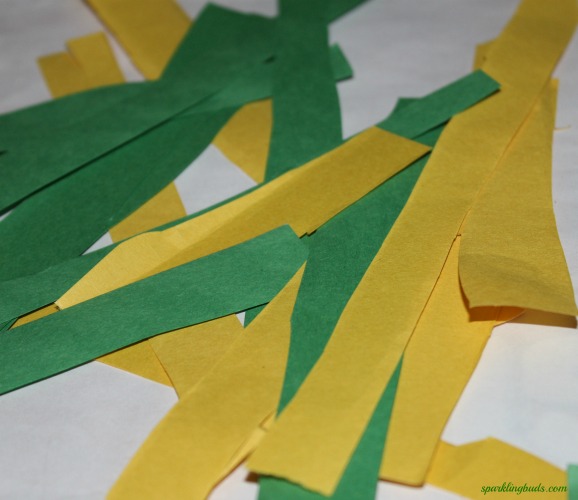 2. I folded the cardstock to make it like a card.
3. She pasted the strips one after another in a pattern. She is yet to grasp the idea of pattern. But it was fun for her.
4. I trimmed the excess construction papers from all sides of the card.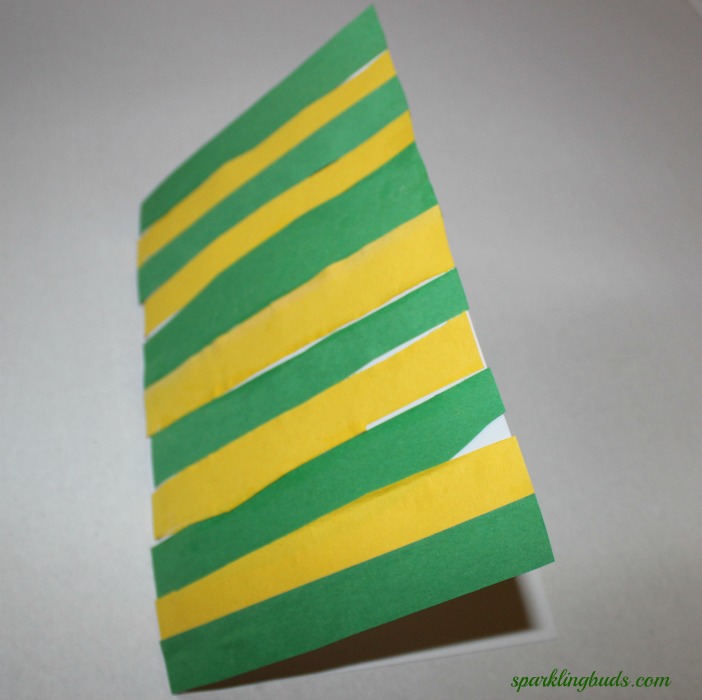 5. While she was pasting the strips, I drew a tie in a printer paper. I cut the inside portion of the tie. Now the copier paper has a hole in the shape of a tie.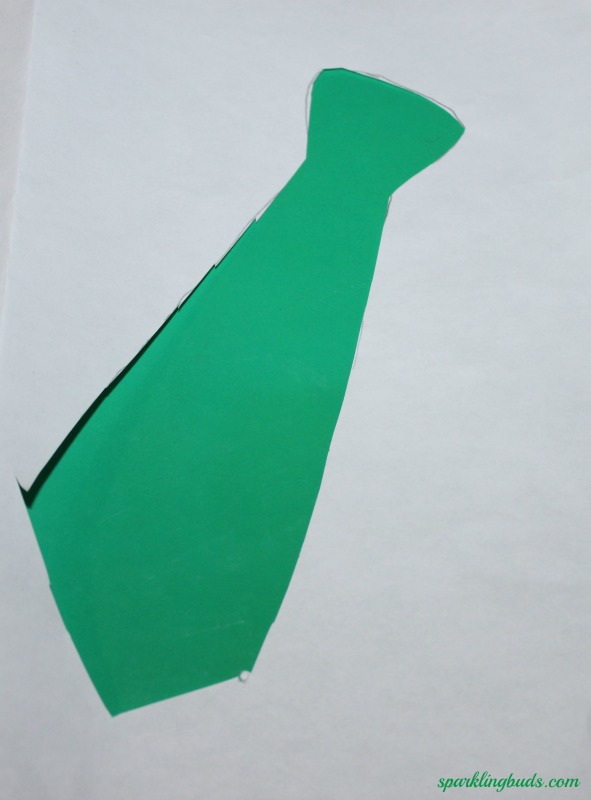 6. My preschooler pasted the copier paper over the construction paper. The card is done!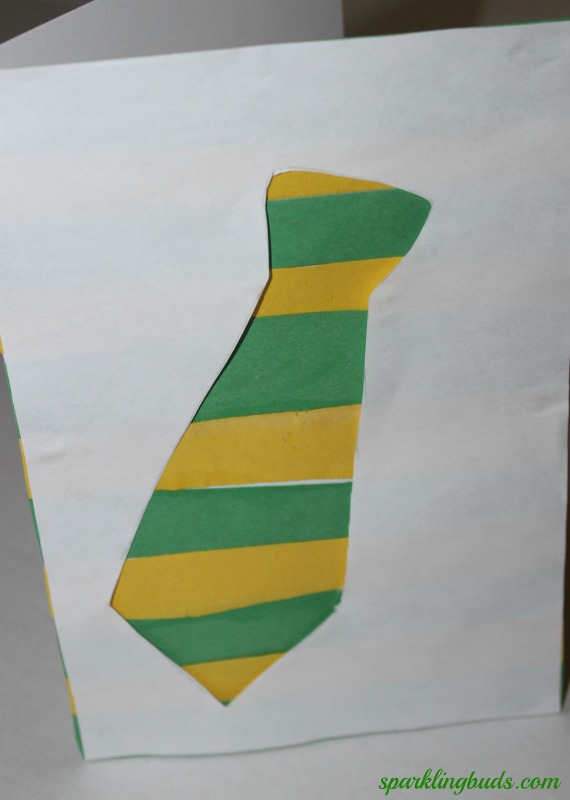 As I said, this simple craft has many learning activities like using scissors, gluing, patterning etc. Moreover it was fun for my preschooler to make a card for father.
More preschooler activities for inspiration :
Thanks for reading the post. Please feel free to pin the following image!