As my preschooler shows a lot of interest towards writing, I am doing more fine motor skill activities with her to strengthen those muscles.
We put aluminium foil wrapped straws which were left over from our alumininum foil Easter egg wall art to good use. We made beads out of them and made aluminium foil beads necklace. We have made jewelry from paper and aluminium foil beads earlier. But these beads and necklace are so simple  that my preschooler made them.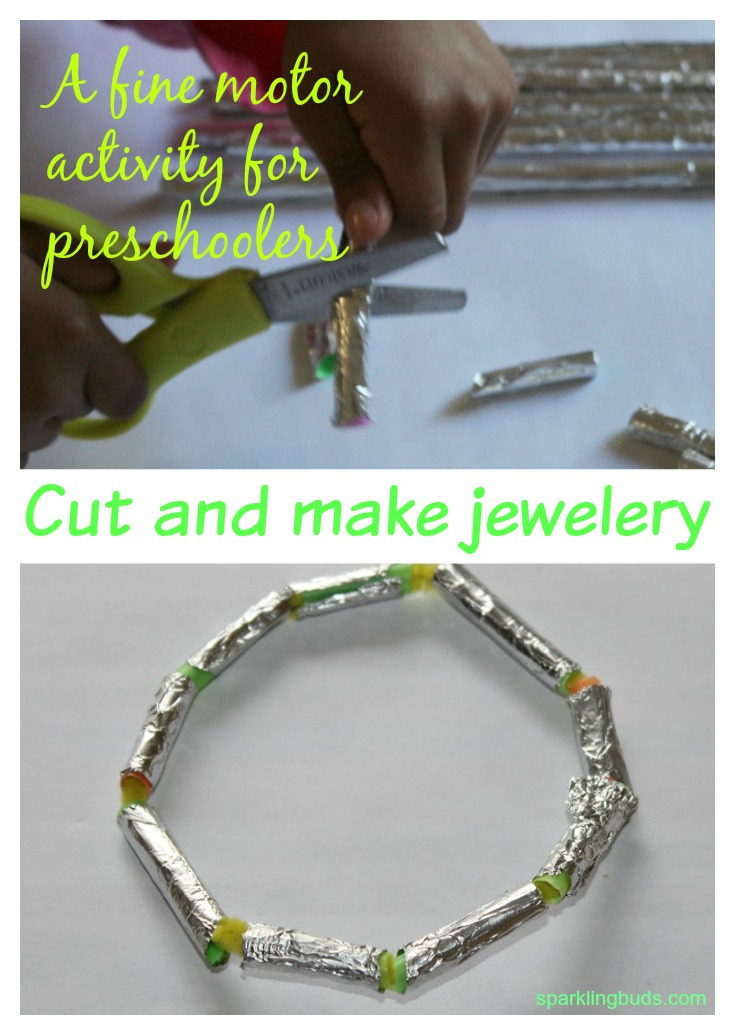 Materials needed: (affiliation links are used)
2. Straws
3. School glue
5. Pipe cleaner
Method:
1. Cut Aluminium foil into thin strips.
2. Wrap the straws with strips. Glue the strips in place.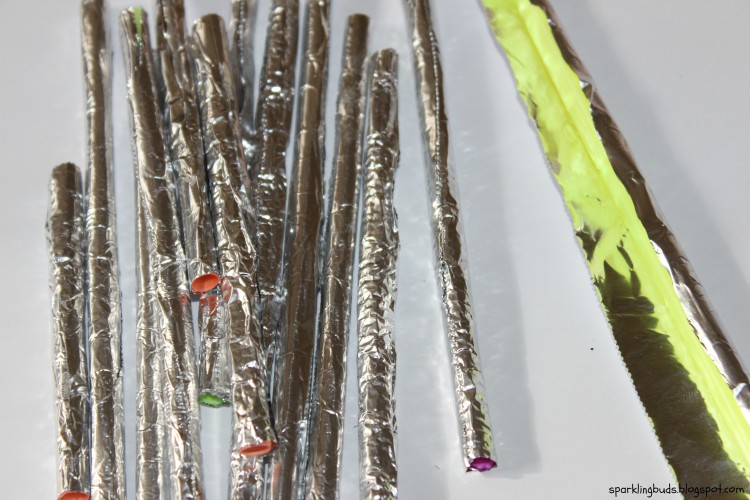 3. Let them dry.
4. Ask the preschooler to cut the straws into beads.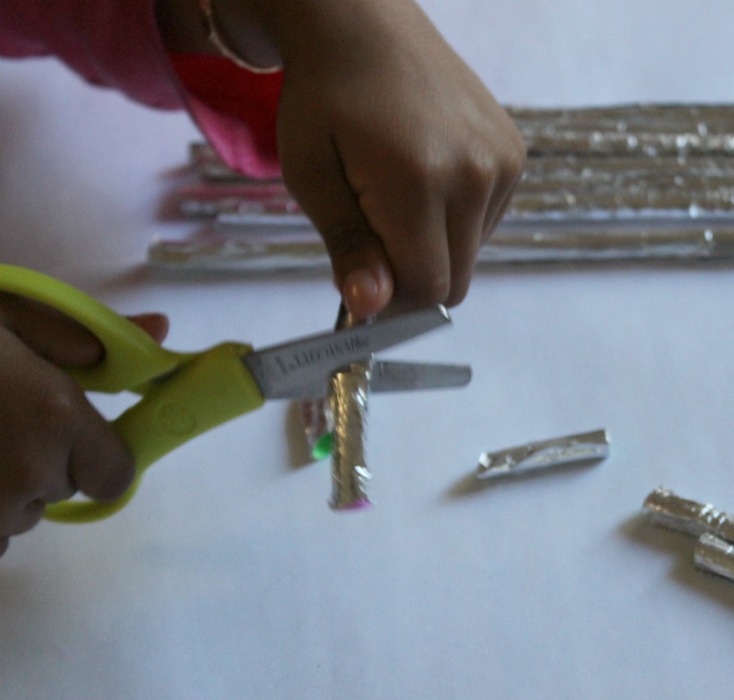 5. When the preschooler is satisfied with cutting, give a pipe cleaner to string the beads.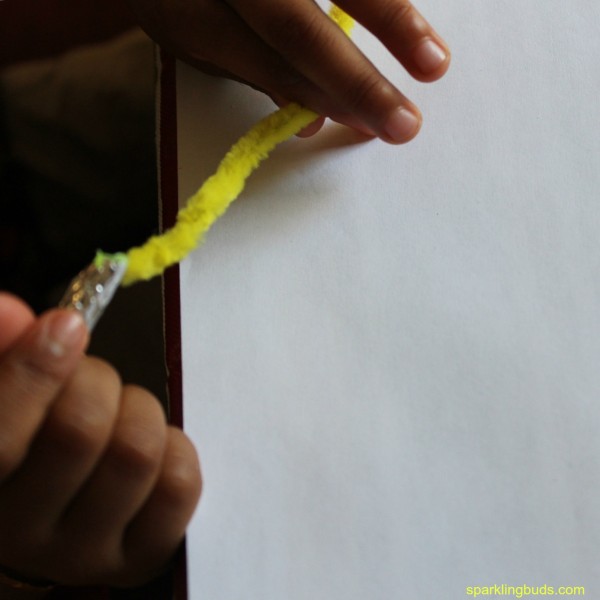 6. Connect both the ends of the pipe cleaner to make a necklace.
A perfect gift for mothers day!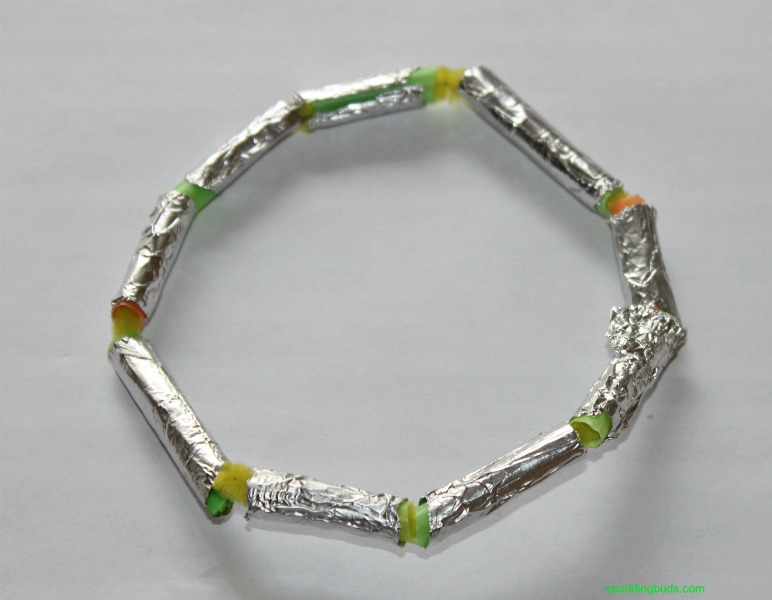 My daughter enjoyed both cutting and stringing! As she was asking for more straws to cut after completing foil wrapped straws, I gave her ordinary straws to practice.
More ideas for inspiration :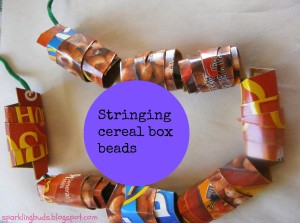 2. Aluminium foil beads necklace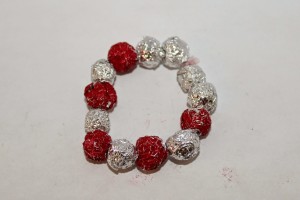 Thanks for reading the post. Hope you enjoyed reading it! Please feel free to pin the following image!