Popsicle/craft stick is a fun medium to work with! We decorated our sticks with washi tape. My preschooler is having a blast playing with them. Also, I have collected 20 best Popsicle sticks ideas for your inspiration. Yay!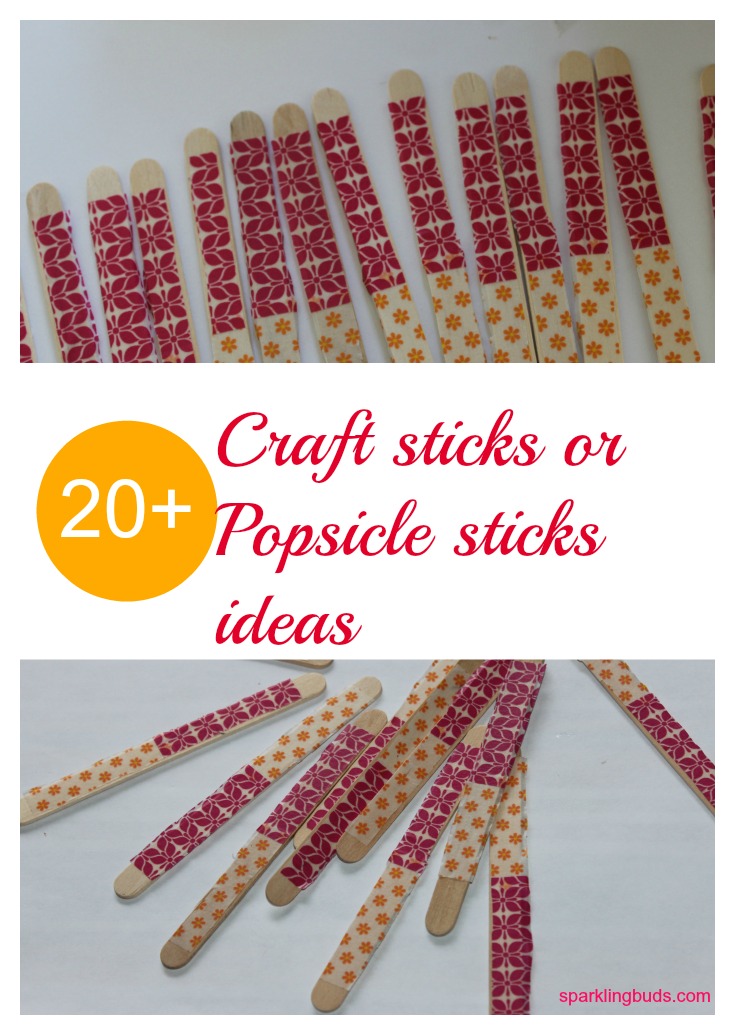 Materials needed: (affiliation links are used)
1. Washi tape – We did not use these tapes. This is just for reference. I got mine at Michaels.
2. Craft sticks
Method:
1. Tape washi tape to a paper with the sticky side facing up. Attach more tapes at the bottom.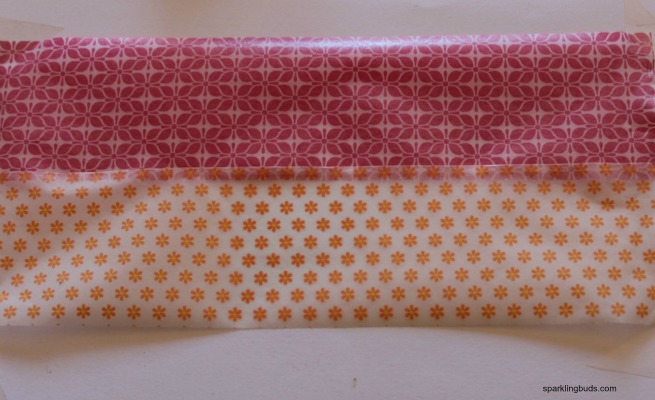 2. Place craft sticks on the tapes.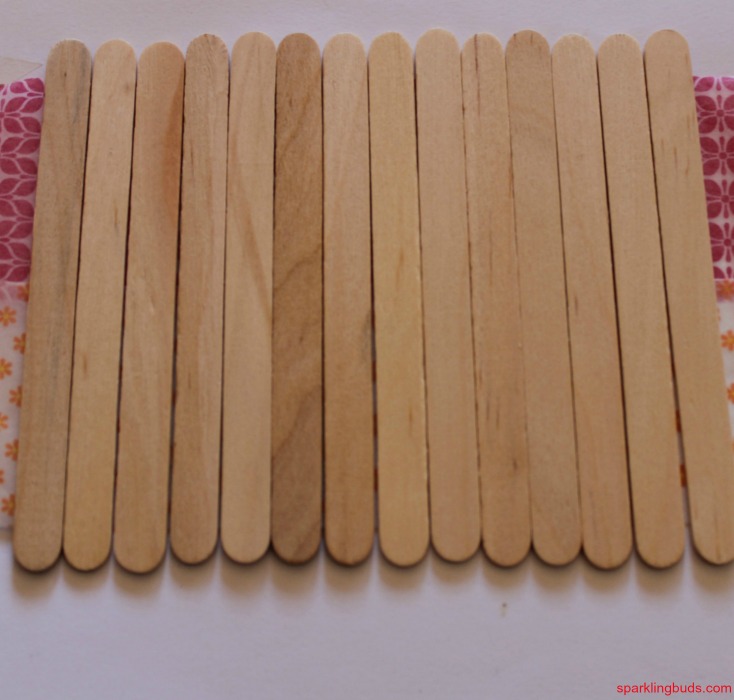 3. Turn it over. Cut in between craft sticks with scissors and separate the craft sticks.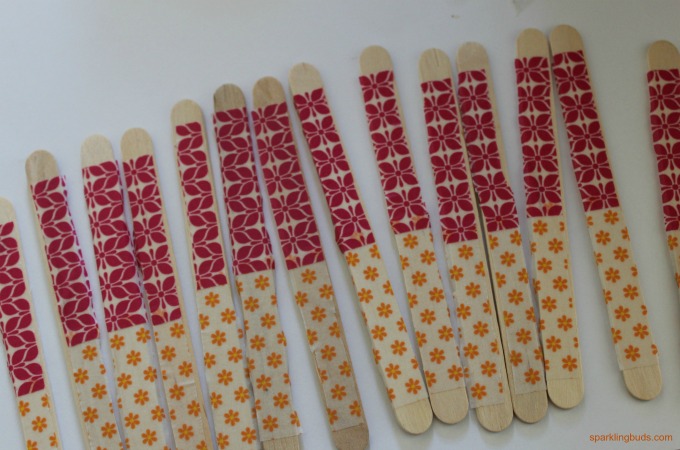 4. These washi tape decorated sticks provides a lot of learning opportunities to my preschooler! She arranges them in a line, plays patterns, uses like a domino, makes shapes. The washi tape added more interest to the sticks.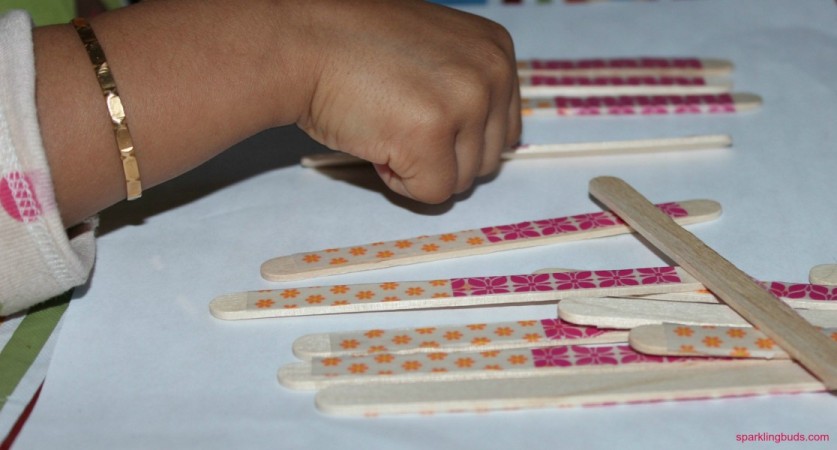 Now, 20 more ideas for your inspiration :
1. Race cars from Teach Preschool.
2. Creative Jewish Mom has made sun with craft stick.
3. Powerful Mothering has made a treasure box with craft sticks.
4. Check out the plane from Pleasantest thing.
5. Love the catapult from Kids activities blog.
6. Velcro activity from HomeSchool4me will surely provide hours of fun for kids.
7. What a fun idea to make abacus from kids activities blog.
8. The kids would love the color matching garden from kids play box.
9.Try making shapes like tried and true blog.
10. Craft sticks number line from totschool looks like fun.
11. Frugal way to create a balancing game like Buggy and Buddy.
12. Popsicle sticks frame from kids activities blog will surely make a great gift!
13. The playground idea from nuturestore looks like fun.
14. The craft sticks farm animals from Amanda look so cute.
15. Check out how crafts sticks can be used to play a homemade musical instrument like inlieu of preschool.
16. My eight year old would love this craft sticks mini skate board from PBS.
17. Kids can learn about science from boats made by craft sticks dot com
18. Craft stick school bus frame from reading confetti can be used as first day of school gift.
19. Coaster idea from no time for flashcards will make a beautiful yet functional mother's day or father's day gift.
20. Kids can learn geometry with craft sticks. This idea is from abeec preschool.
Thanks for reading the post. Hope you enjoyed reading it. Please feel free to pin the following image!