Marble painting is the first painting I did with my elder daughter. I just realized that I have never done one with my preschooler. As an Easter activity, we did marble painting with Easter egg. When we were doing, my elder daughter also joined the fun. I can say with confidence that marble painting can be enjoyed by kids of all ages!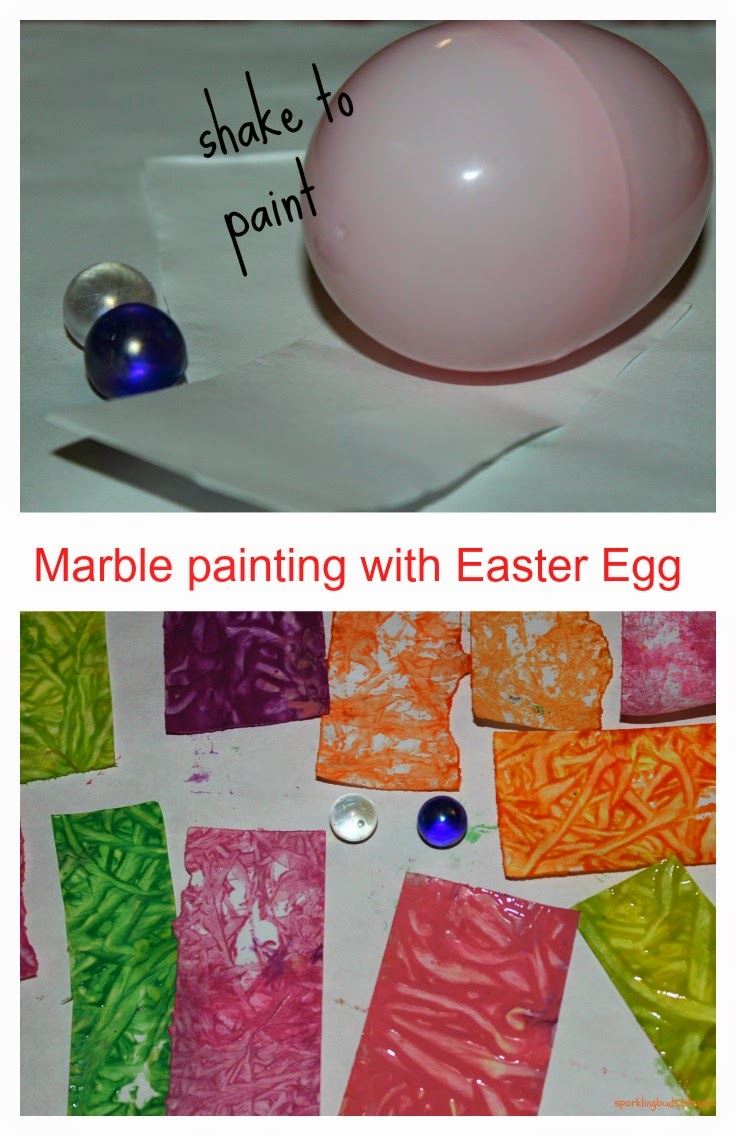 Materials needed: 
1. Easter egg
2. Marbles
3. Copier paper
4. Tempera paint
Method:
1. Cut the paper to make it fit inside the Easter egg.
2. Open the egg. Place a strip of paper, marble and pour two to three drops of paint.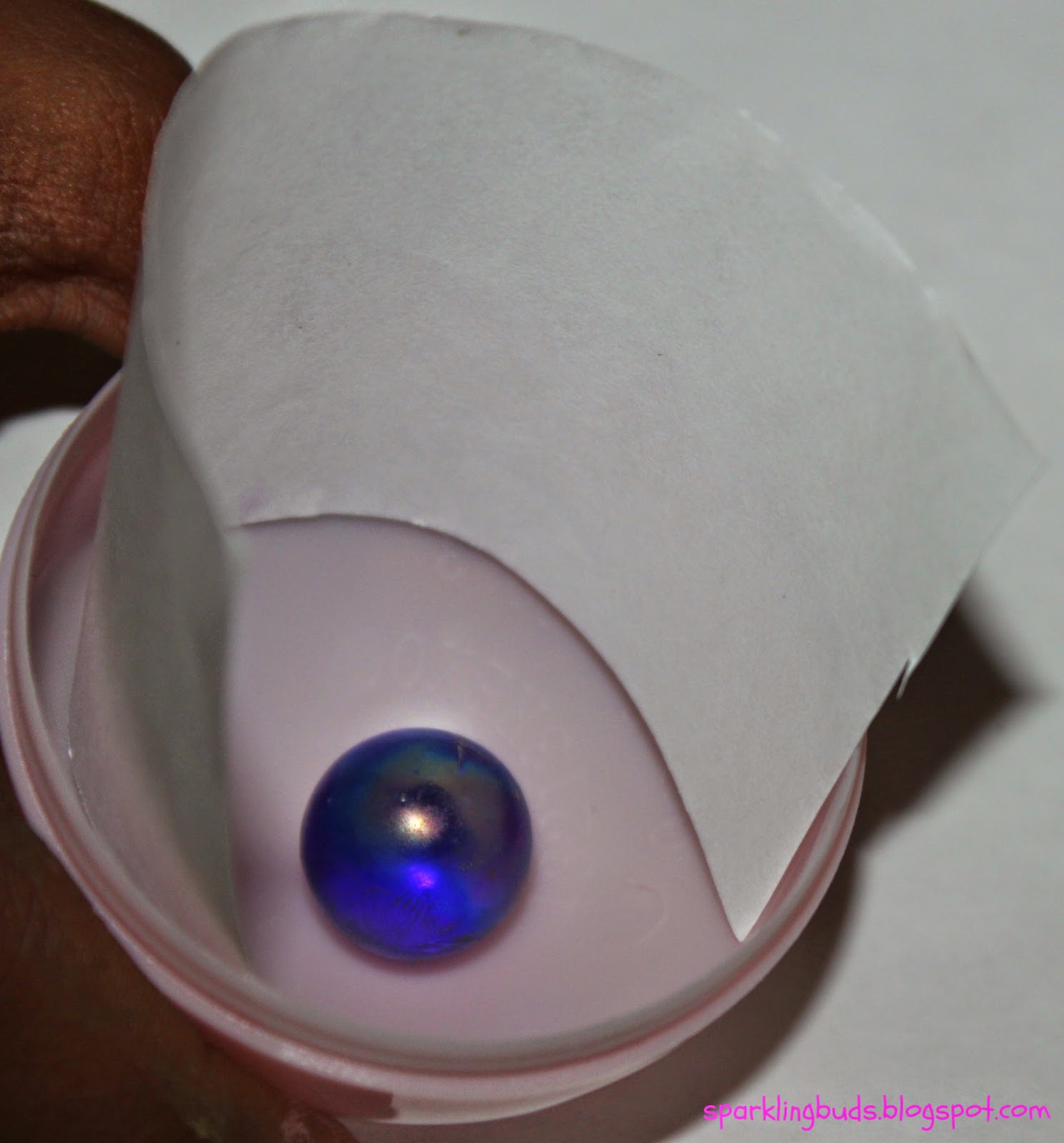 3. Close the egg.
4. Shake the egg to make the marble paint the paper.
5. Open the egg to get surprised by the beautiful painting.
6. Let the painting dry.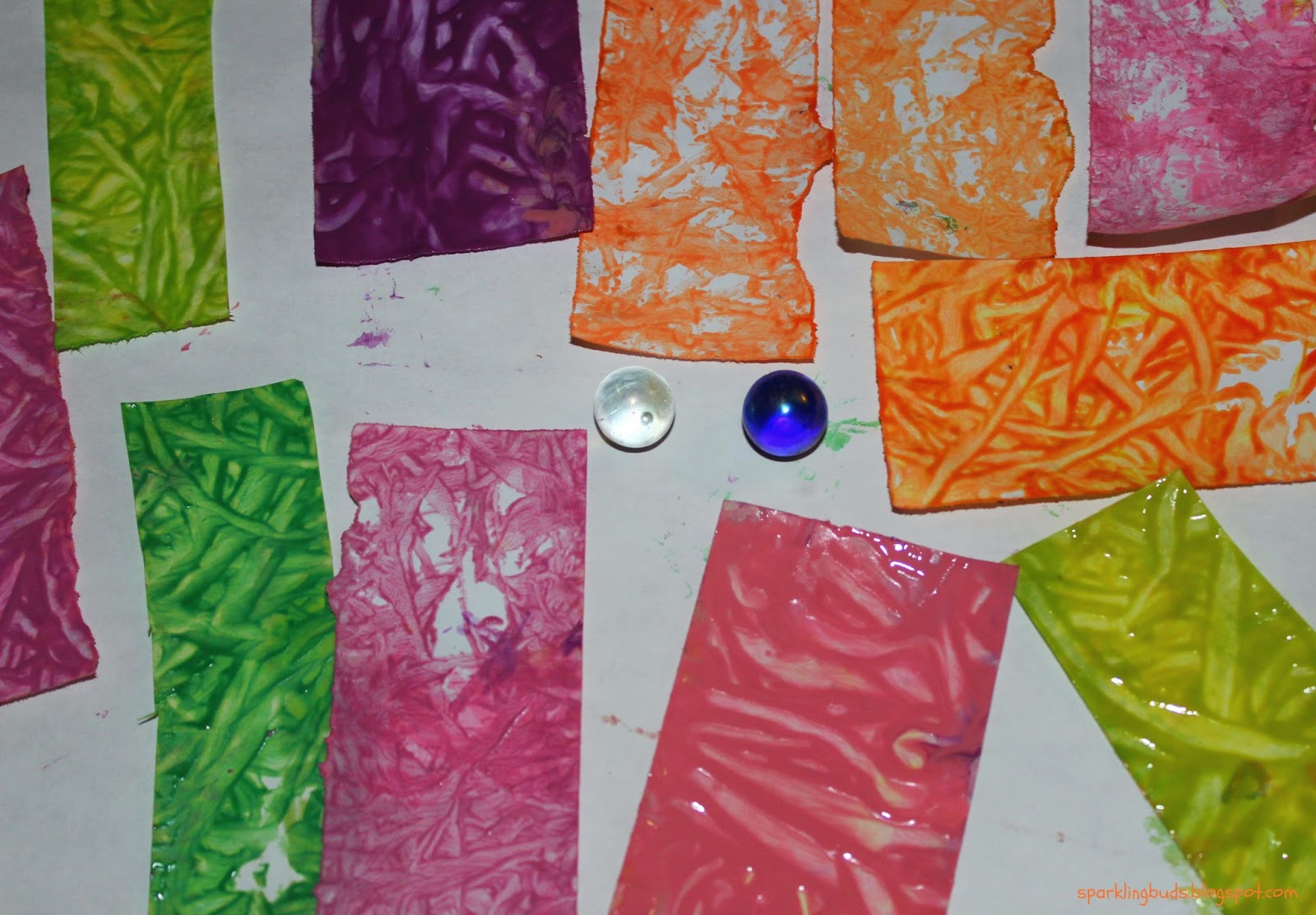 We can make beautiful book marks with these paintings. We made collage as my preschooler wants to cut always!
The next day, she cut those paintings and glue them on a paper to make a collage.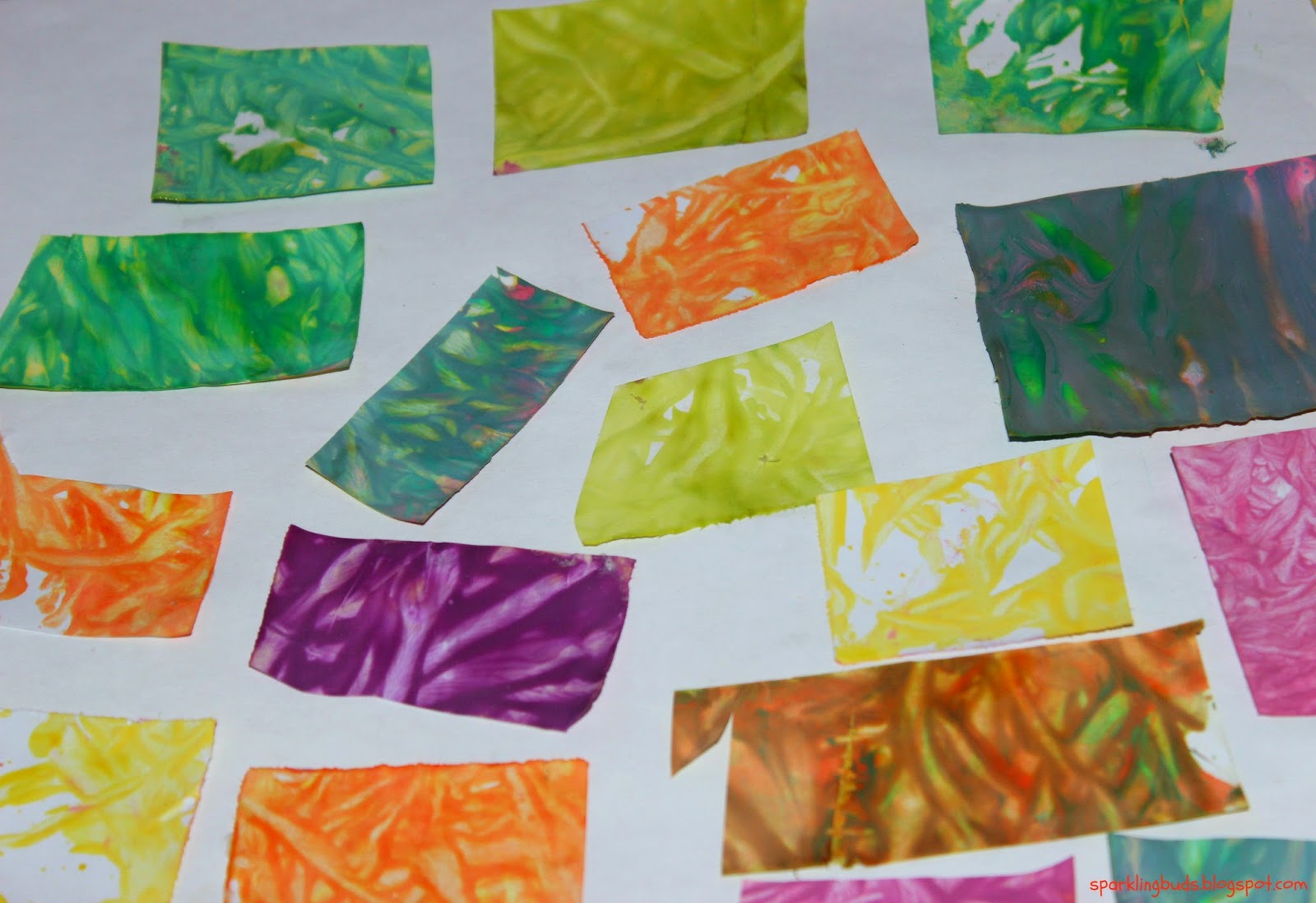 It is difficult to find activities where I can involve both my daughters! They enjoyed this painting activity so much.
More inspiration for Easter activities for preschoolers
3. Egg decoration with stickers
Thanks for reading the post! Hope you enjoyed reading it.
Please feel free to pin the following image.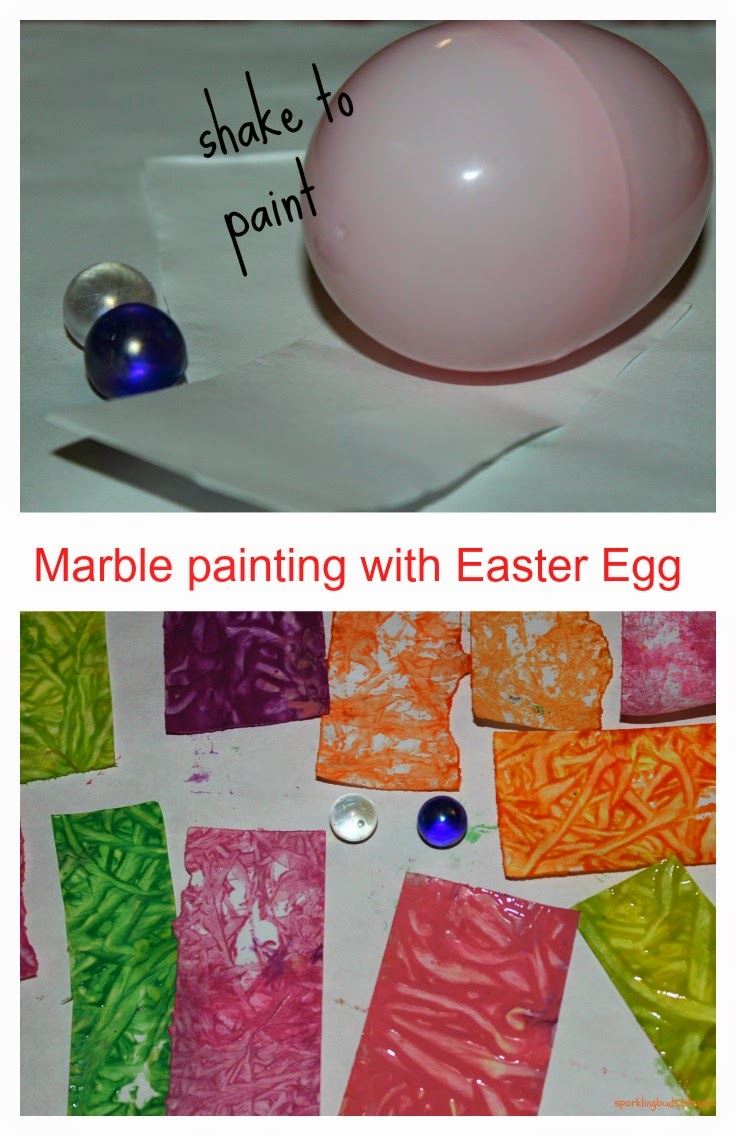 If you found this post useful, pin it or share it! It will keep me motivated. Thank you!